Cool Down, Power Up
The mesh front panel allows for enhanced airflow,and the 120mm angled GPU fan offers dedicated cooling for your video card.
Airflow Everywhere
The opened top panel allows for more exhaust flow, increasing cooling performance.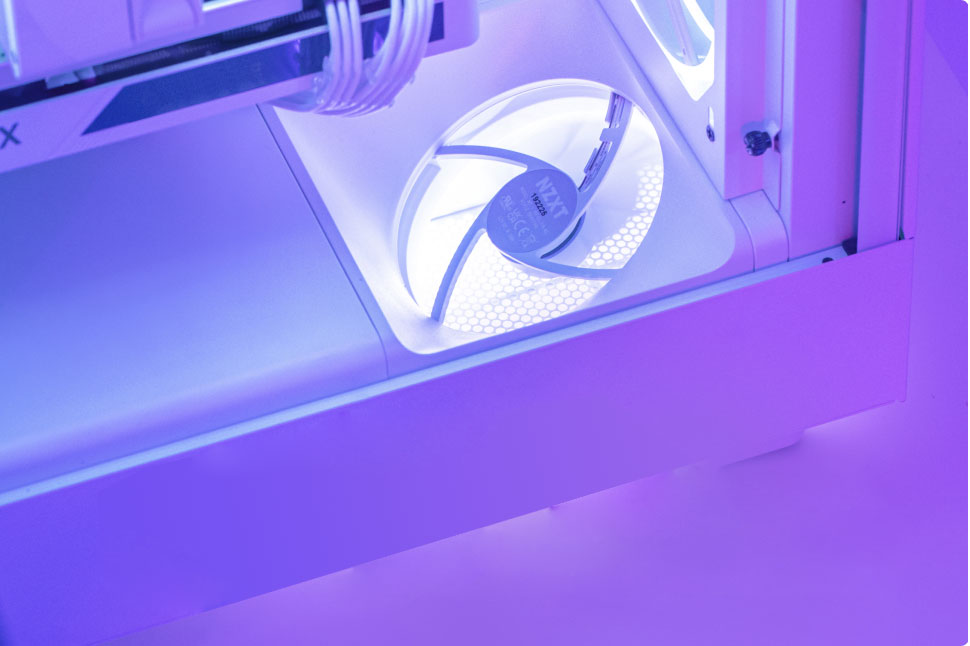 Dedicated GPU Air Duct
An exclusive angled 120mm air duct fan provides dedicated GPU cooling.

Suit Your Space
The H5 Flow and Elite are available in All-White and All-Black,helping this compact mid-tower slide into any setup.