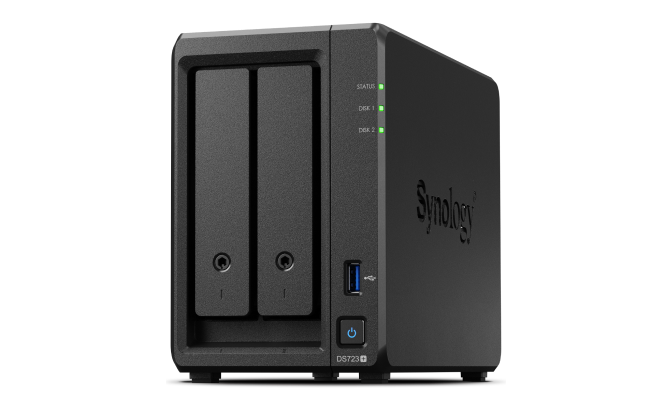 DiskStation® DS723+
Compact and capable storage for home and small business
Take your data management to the next level
Versatile smart storage that helps you consolidate and store your growing digital data.
Stunningly compact
Powerful functionality in a tiny package, with room for 10GbE and dual NVMe drives.

Consolidate and share
Flexibly store and organize 50 TB of data, then share with anyone.
Keep your data safe
Hardware and software engineered to protect your data — trusted by millions.
Simply faster
DS723+ can handle more demanding application workloads and a greater number of concurrent users compared to prior-generation systems. Experience faster file indexing in Synology Drive, photo organization in Photos, and concurrent file transfers.1
Synology Drive
24%
faster file indexing
Synology Photos
25%
faster photo indexing
Multiple file transfers
32%
faster random write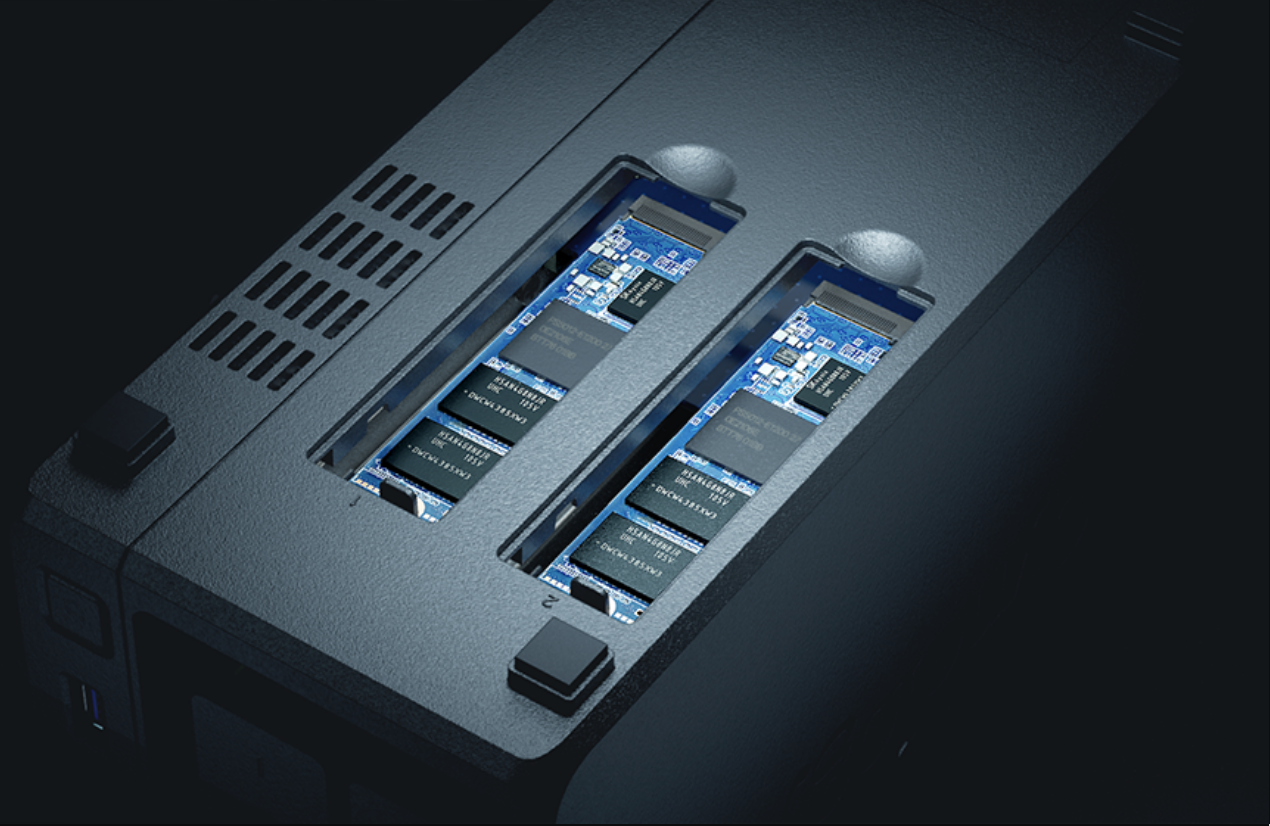 The performance you need
Reduce transfer times with the DS723+, designed to accelerate your workloads. Easily add faster networking and NVMe drives to further boost performance.
Up to
471/225 MB/s
read/write2
2 x M.2
NVMe
cache & storage pool4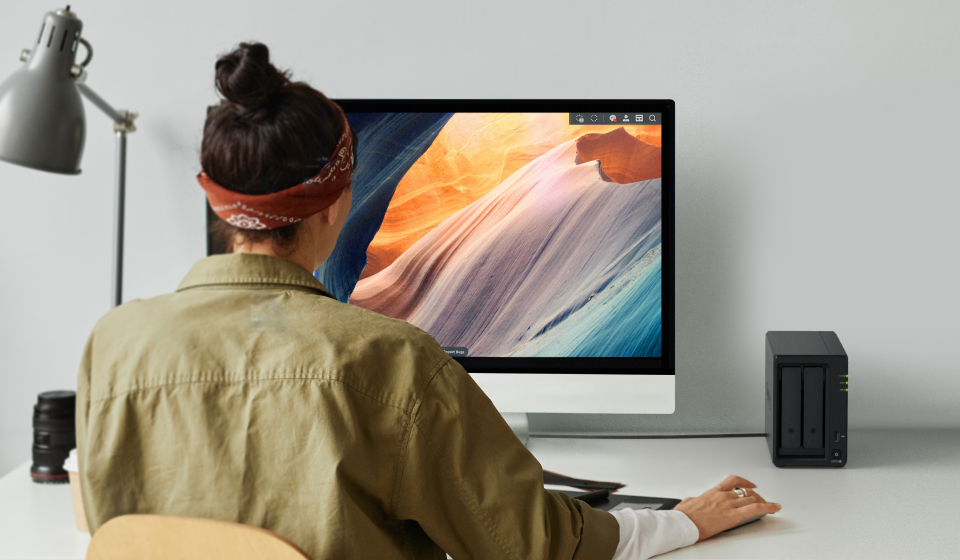 Versatile and flexible storage
Make the most of high-performance networking and file access without taking up unnecessary space. DS723+ comes equipped with 2 bays and can scale up to 7 bays with the DX517 expansion unit as your data needs grow.
Store, share, and protect
Manage all your documents, photos, and other files, back up applications and devices, and protect your assets with professional video surveillance.

Private cloud storage
Access files from all your devices and protect them with smart versioning. Manage, share, and sync your data across locations.
Consolidate data management
A private cloud for all your devices
Effortlessly deploy your own personal cloud with Synology's private cloud solution. Simplify file access and consolidate your data management to benefit from easier file sharing and collaboration.1
Professional photo management
Efficiently back up and organize photos and videos with management tools for novice and professional users alike. Automatically organize your content into albums and create secure share links to share files with family, friends, or clients.
Collaborate across sites
Sync files and folders between sites
Site-to-site file syncing allows collaborators to sync individual files or folders between Synology devices, whether at home, another office, or across the world. Combine convenient access with 100% data ownership.
Share data with the power of the cloud
Reduce your on-site storage footprint and benefit from data center network speeds with hybrid cloud technology. Set up Hybrid Share Folders5 to efficiently store cold data in the cloud, while keeping frequently accessed files cached locally on your DS723+ and accessible at LAN speeds.
Multi-layered backup
Back up files, folders, physical devices, VMs, and SaaS applications with free solutions, and protect your NAS with built-in technologies.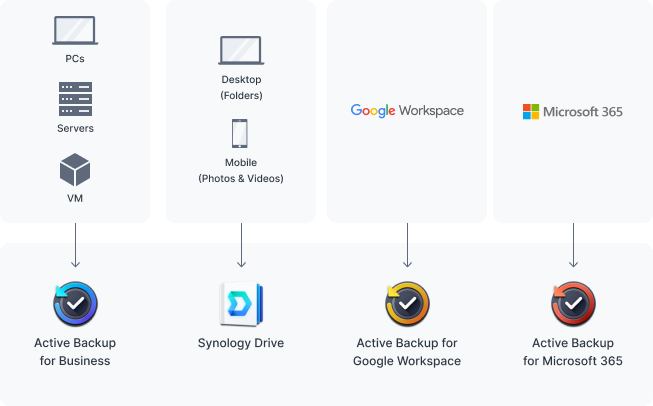 Back up all your devices
Centralize your backup and recovery solution
Consolidate and automate backup tasks for PCs, file servers, VMs, SaaS applications, and more with Active Backup Suite. Administer device backups remotely through a centralized portal and quickly restore specific files or entire devices to keep your business up and running. Take advantage of built-in remote backup solutions designed to protect your data with seamless 3-2-1 backup configurations.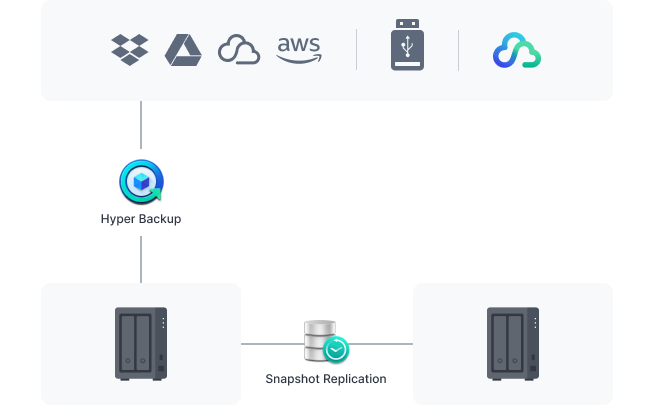 Protect your Synology system
Perform full Synology system backups
Protect all data, applications, and configurations on your Synology systems with comprehensive scheduled backups to local and remote servers, external drives, or cloud storage destinations including Synology C2 Storage.
Protect folders and LUNs with snapshots
Configure efficient point-in-time snapshots of shared folders and LUNs at intervals as short as 5 minutes. Allow users to easily restore previous versions of files unassisted, quickly recover VMs, and copy snapshots to another server to benefit from rapid storage failover.

Smart surveillance
Transform your Synology device into a full-featured video management system for a wide range of compatible IP cameras.
Monitor and protect your business
Synology Surveillance Station
Protecting your business has never been easier with centralized video management, support for over 8,300 IP camera models, and remote monitoring and playback of footage. Synology's surveillance management system provides all the tools you need for live monitoring, alerts, investigation, management, and backup.6
Back up your surveillance footage
Dual recording
C2 Surveillance allows you to keep access to surveillance footage if your recording server is disabled by recording to your local server as well as C2 cloud. End-to-end encryption protects streams against unauthorized access while low latency recording lets you review the crucial last few seconds before the recording server was lost.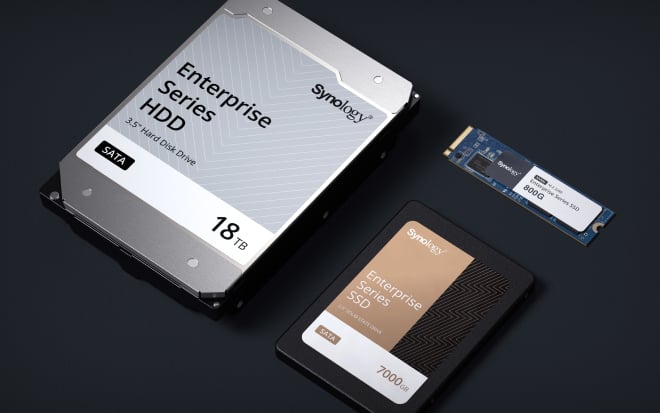 Performance backed by Synology drives
Leverage high sustained performance and reliability with enterprise-grade drives with built-in data protection designed for Synology systems.3
SATA
3.5" HDD HAT5300 Series
2.5" SSD SAT5200 Series
Get more with DiskStation Manager
Take advantage of a host of native productivity, management, and security solutions available in the web-based Synology DSM operating system.
Central Management System
Conveniently manage your fleet of Synology NAS from a centralized console.

Security
Shield your Synology NAS from the most sophisticated threats with industry-leading security solutions.

Synology High Availability
Seamless transition between clustered servers in the event of a server failure to minimize the impact on applications.

Get extra protection with Extended Warranty Plus
Extend the standard 3-year hardware warranty7 of your DS723+ with 2 more years of Synology-certified support and premium services that help you recover faster in the event of disaster.8
1Drive Trays
2Drive Tray Locks
3Status Indicator
4Drive Status Indicators
5USB 3.2 Gen 1 Port
6Power Button and Indicator
7Fan
81GbE RJ-45 Ports
9Reset Button
10Expansion Port
11Power Port
12Kensington Security Slot
13Network Upgrade Slot
14M.2 NVMe SSD Slots
More ways to harness your NAS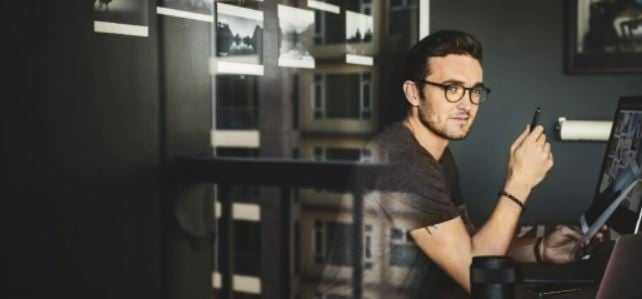 Storage for content creators
Synology NAS brings speed, simplicity, and security to all your creative projects.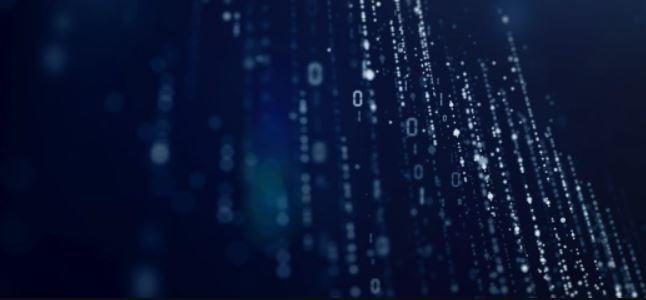 Complete endpoint protection
Follow the 3-2-1 backup strategy and keep your data safe with Synology's backup packages.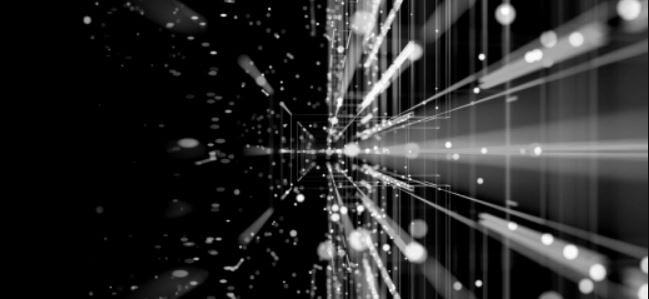 Ransomware prevention and protection
Minimize the threat posed by increasingly sophisticated ransomware and other malware with Synology solutions.
Notes:
1. Based on internal processor benchmarks between DS723+ and the prior-gen DS920+. Actual performance may vary depending on hardware and software configuration, workload, and testing environment.
2. Performance figures are obtained through internal testing by Synology. Actual performance may vary depending on the testing environment, usage, and configuration. See performance charts for more information.
3. PCIe add-in cards, expansion units, and storage drives are sold separately. Refer to the compatibility list for compatible devices.
4. Synology SNV3400 series M.2 NVMe SSD drives can be installed through the built-in M.2 slots to enable SSD caching or create SSD storage pools. Drives are sold separately.
5. C2 Storage for Hyper Backup and Hybrid Share requires purchase of an eligible annual or monthly subscription. A free trial is available for each newly registered account.
6. Surveillance Station includes 2 free licenses. Connecting more cameras and devices requires additional licenses.
7. Extended Warranty Plus must be purchased within 90 days of the device purchase date or, if none is available, 180 days of the device manufacturing date. A Synology Account is required for the purchase. The starting date of Extended Warranty Plus additional coverage is calculated based on the purchase date of your Synology NAS. If you cannot provide proof of purchase, the device manufacturing date applies.
8. Express shipping is a paid add-on available in select countries only.