REVOLUTION D.F. X
FULLY MODULAR ATX POWER SUPPLIES
INTEL ATX 3.0 & PCIe 5.0 READY!
The REVOLUTION D.F. X series meets the Intel ATX 3.0 specification with a native PCIe 5.0 600W 12VHPWR cable providing stable and reliable power to your next generation graphics cards including NVIDIA® GeForce RTX™ 40 Series.

THE MOST ADVANCED PERFORMANCE
The REVOLUTION D.F. X meets all the Intel ATX 3.0 standard including up to 200% power excursion which ensures consistent and reliable power delivery to your graphics cards during intensive gaming or overclocking sessions, and 70% efficiency in 2% loading as well as less than 200ms power-on time.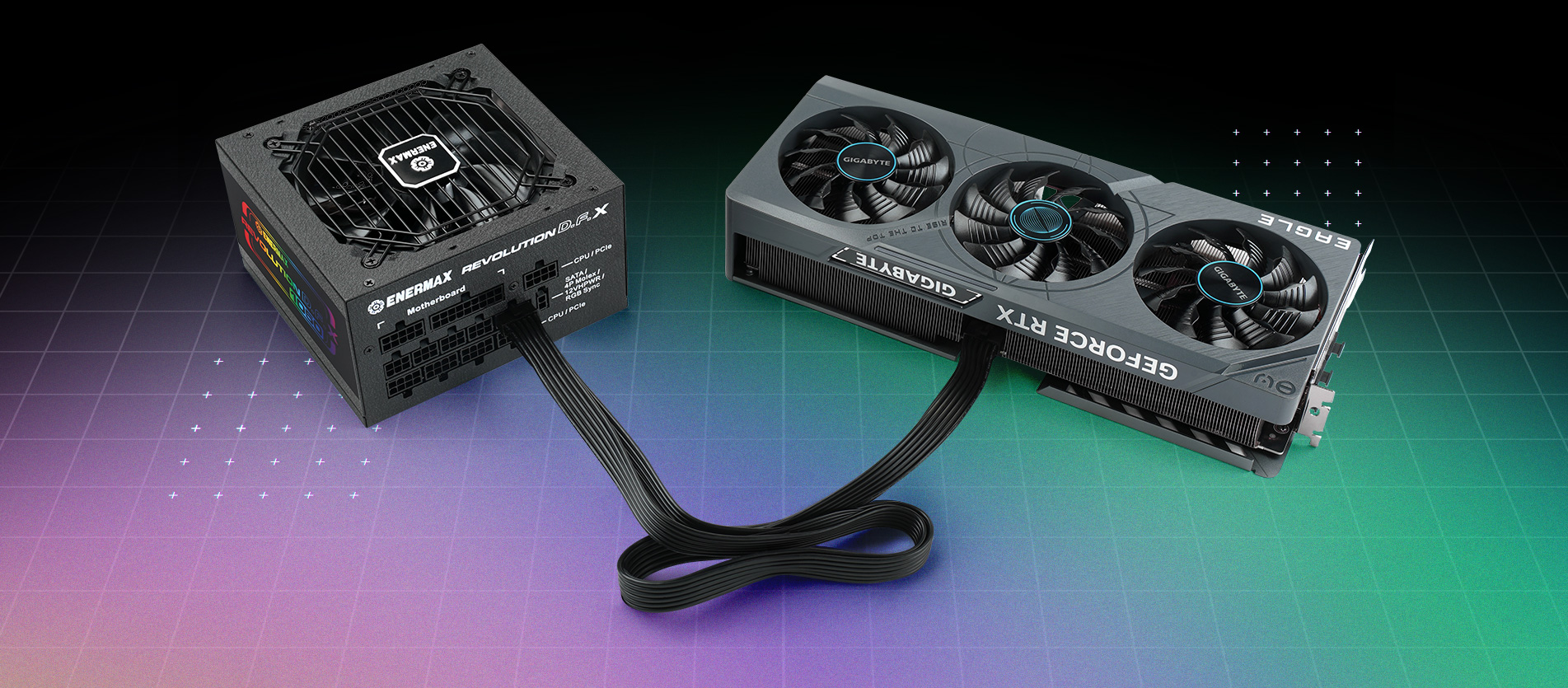 POWER UP WITH 600W 12VHPWR CABLE
With the arrival of PCIe 5.0, the native 600mm 12VHPWR cable can deliver up to 600W of power from the 12VHPWR connector to the latest graphics cards and avoid overloading with single rail +12V design.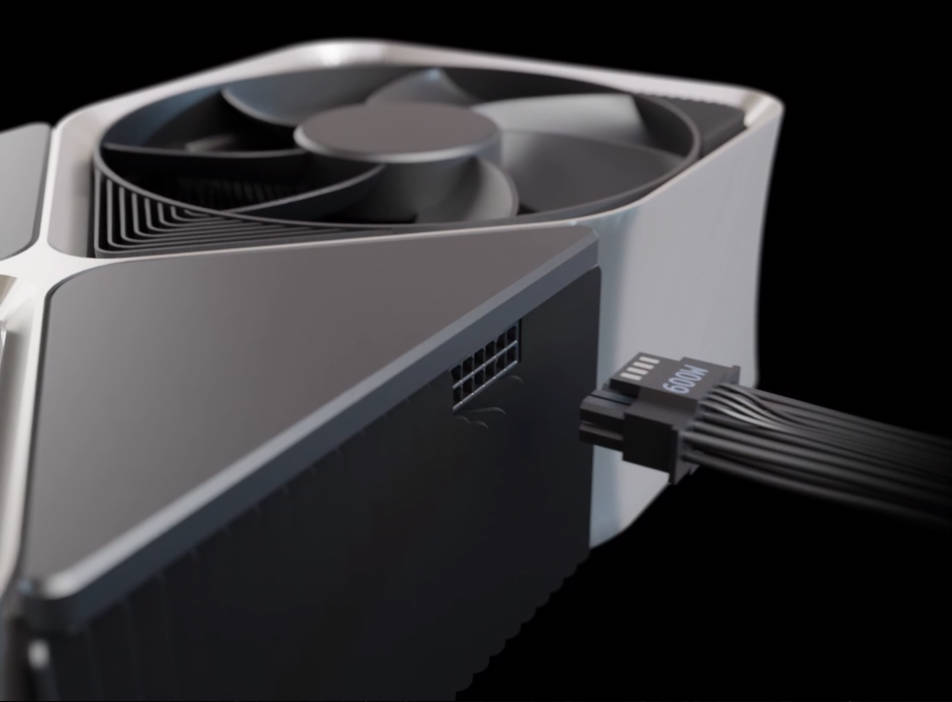 EXTRA CABLE FOR MULTIPLE USAGE
The REVOLUTION D.F. X helps you get ready for the future with another 600mm adaptor cable with dual 8-pin PCIe connectors for PSU side and 12VHPWR connector for GPU side, it allows you to build with flexibility.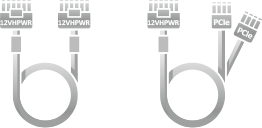 Dual 8 pin to 12+4 pin (12VHPWER) cable
* Please be aware of the total wattage requirement when you connect more than 1 GPU.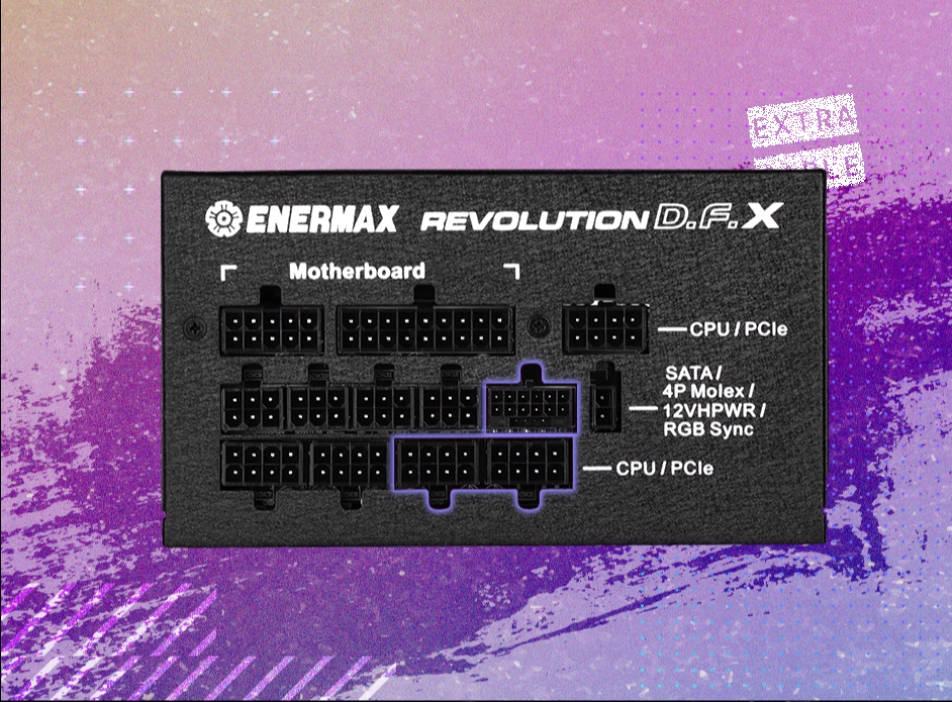 HOW TO PROPERLY PLUG THE 12+4 PIN 12VHPWR CABLE TO PREVENT DAMAGE
Use your fingers to hold both sides of the cable and insert the cable into the port straight in line with the port. Make sure to insert the cable firmly and evenly straight in without any gaps or bending under 40mm from the plug downwards.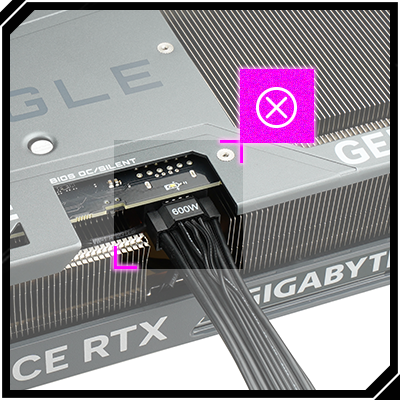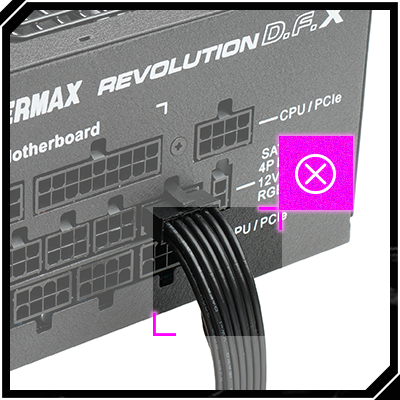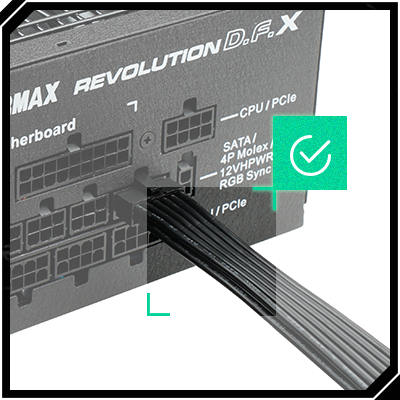 LIGHT IT UP WITH ARGB SIDE PANEL
To stand out from all the ATX 3.0 power supplies, the REVOLUTION D.F. X comes with a ARGB side panel with built-in 14 lighting modes. It supports synchronization with supported motherboard's software.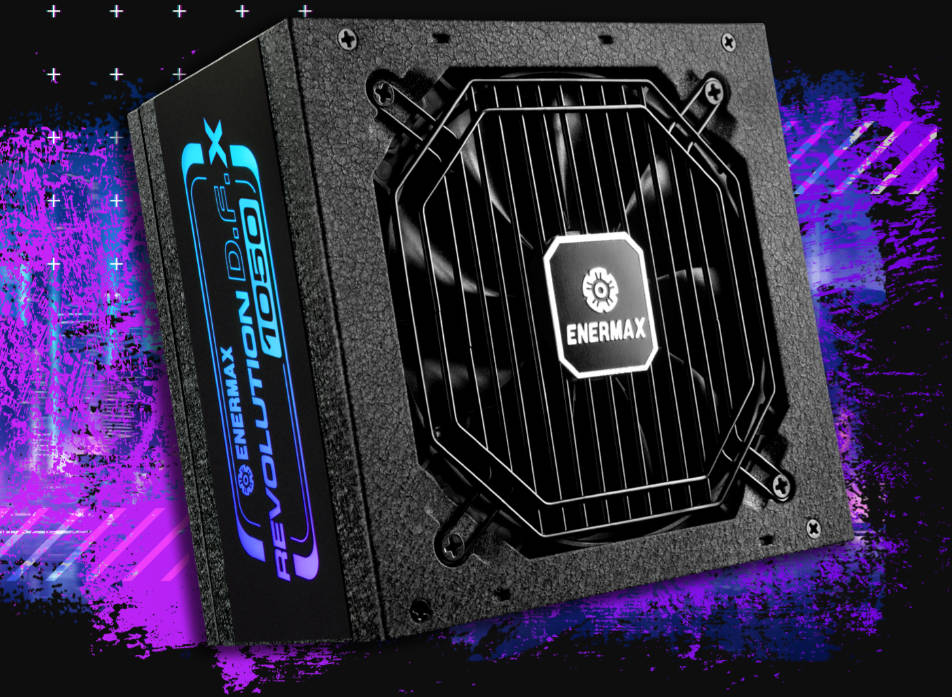 RGB ON/OFF WITH RGB CONTROL BUTTON
The RGB control button next to the power switch allows you to turn it off at night with one push. You can also switch directly between the built-in 14 lighting modes via the RGB control button.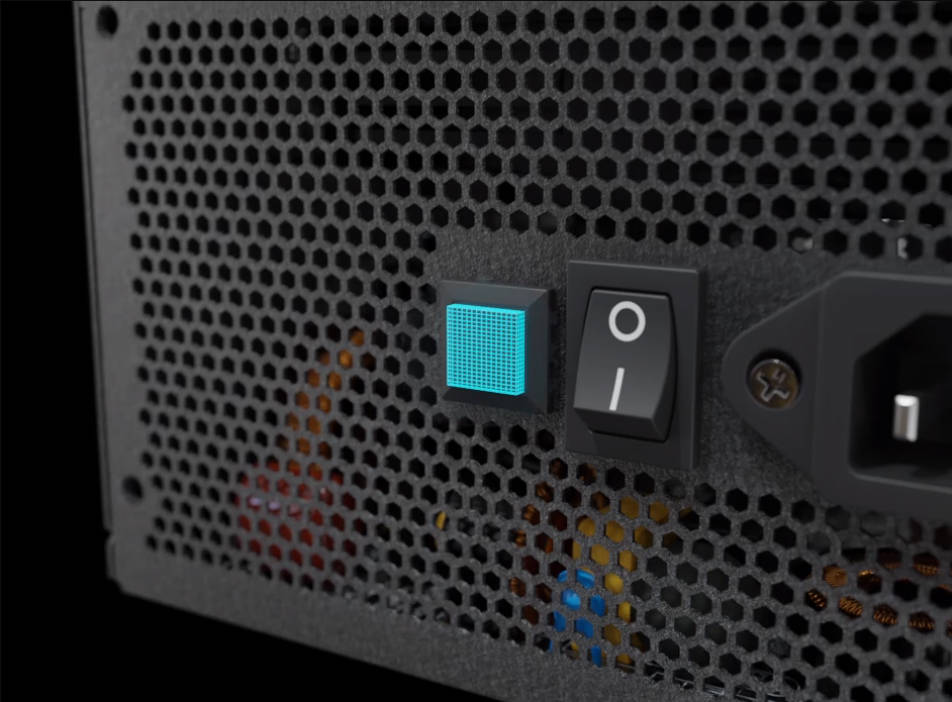 A FAN WITH VERSATILITY
DUST-FREE ROTATION TECHNOLOGY ENSURES A STABLE POWER DELIVERY
With ENERMAX's patented Dust-free Rotation technology, which is an innovative self-cleaning solution that enable the fan to blow away dust upon powering on, it ensures the REVOLUTION D.F. X remains cleanness, prevent any future disruption and ensure a stable power delivery for years.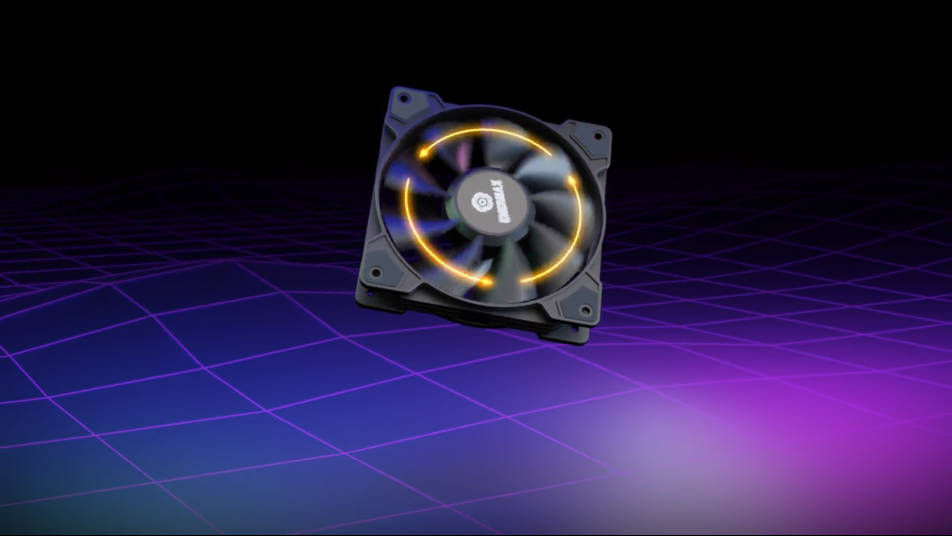 HIGH PRESSURE BLADE DESIGN
With the high pressure blade design, the fan blades centralize dispersed air flow to the center of the fan and create extremely high air pressure and high airflow while maintaining outstanding quietness.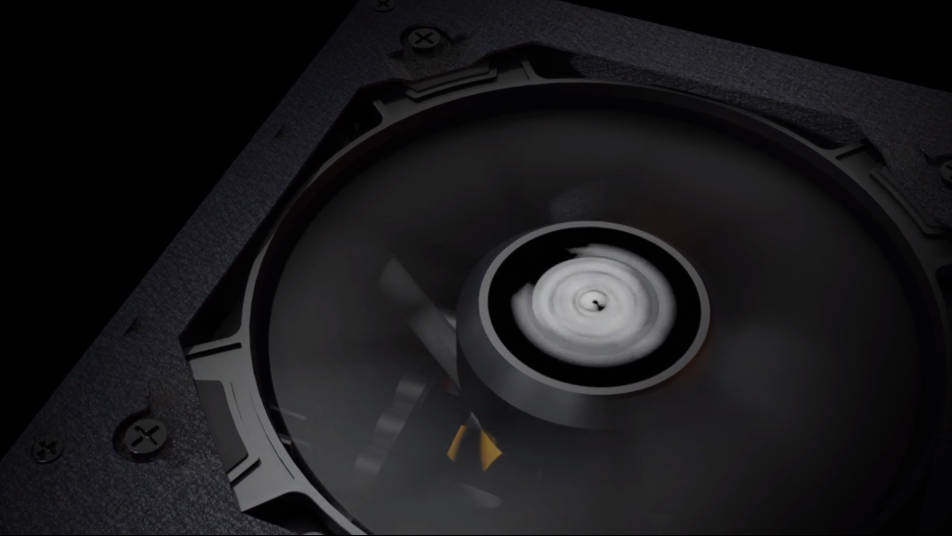 SEMI-FANLESS TECHNOLOGY FOR ABSOLUTE SERENITY
The semi-fanless technology allows the fan to be completely off until the load exceeds 20% to create 0 dB(A) environment and ensure a quiet operation during minimum load.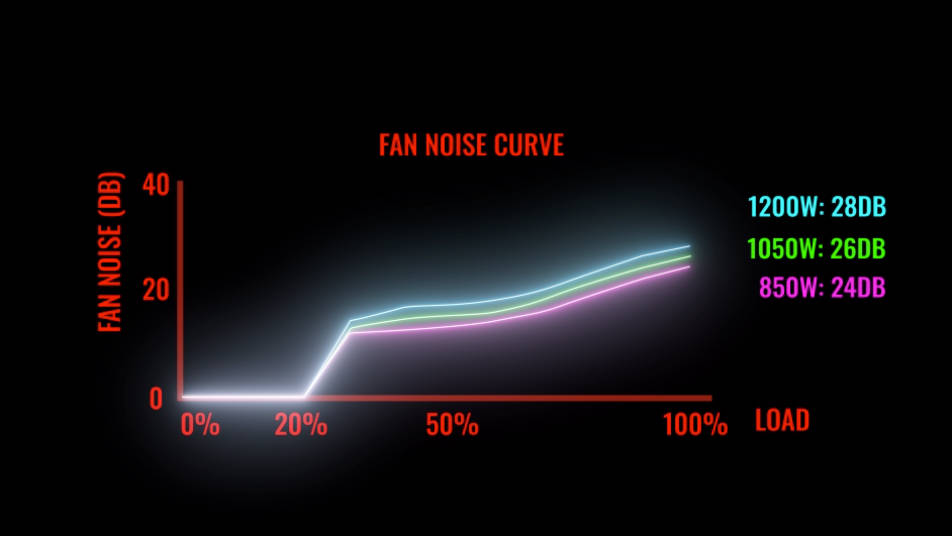 6-POLE MOTOR FAN INSIDE FOR MINIMAL VIBRATION
The REVOLUTION D.F. X has been optimized with a 6-pole motor with 3 phases fan to provide minimal vibration, low power consumption, and an exceptionally smooth operation.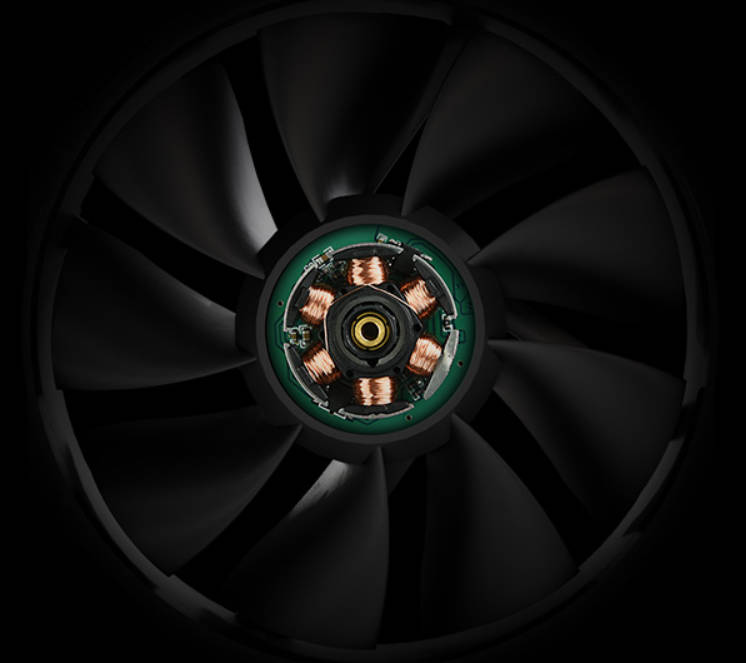 OUTSTANDING PERFORMANCE
SUPERIOR EFFICIENCY EXTEND YOUR PC'S LIFESPAN
As the efficiency becomes more and more crucial for the environment, the REVOLUTION D.F. X is 80 PLUS® Gold certified with efficiency over 90% on standard loading, which reduce unnecessary power consumption during operation and effectively save energy.
INDUSTRIAL-GRADE 100% JAPANESE CAPACITORS
Offering the best of the best to our customer, the REVOLUTION D.F. X is using the industrial-grade 100% Japanese capacitors to ensure power output is extremely stable and reliable for years.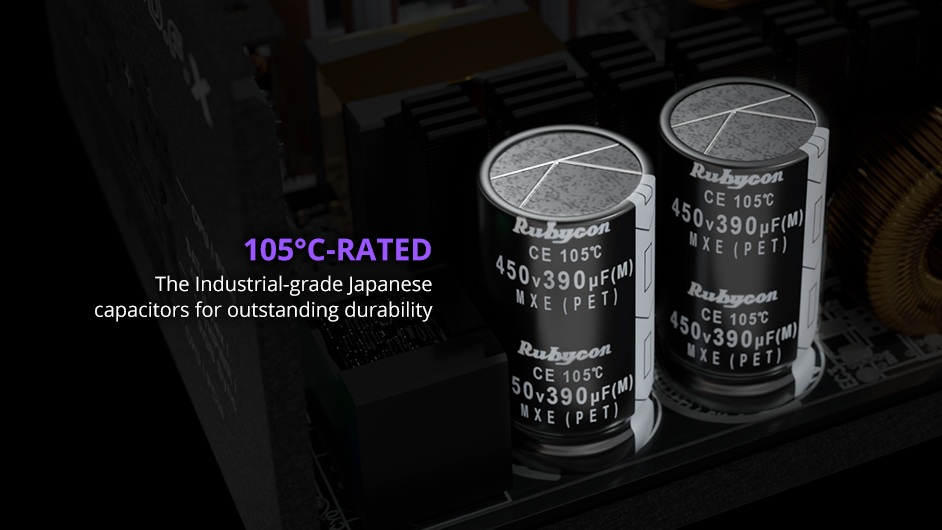 TECHNOLOGIES FOR BETTER REGULATION
The REVOLUTION D.F. X applied advanced LLC and Synchronous Rectifier (SR) design which result in better regulation, low noise and low output ripple and improve efficiency and thermal management.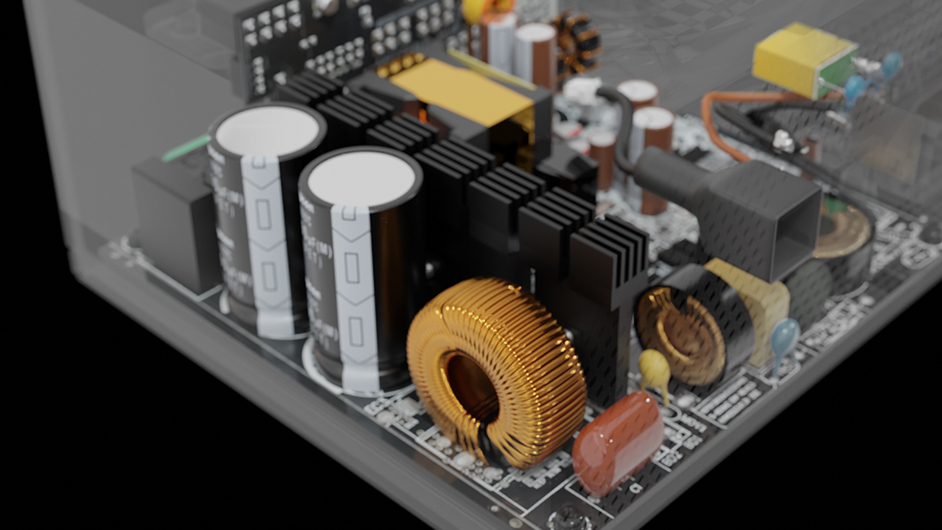 HEAVY-DUTY INDUSTRIAL-GRADE PROTECTIONS

COMPACT 140MM FOR FRIENDLY INSTALLATION
REVOLUTION D.F. X is one of the smallest high wattage power supplies with a compact 140mm-depth size, providing more options for friendly installation in 99% of mainstream cases.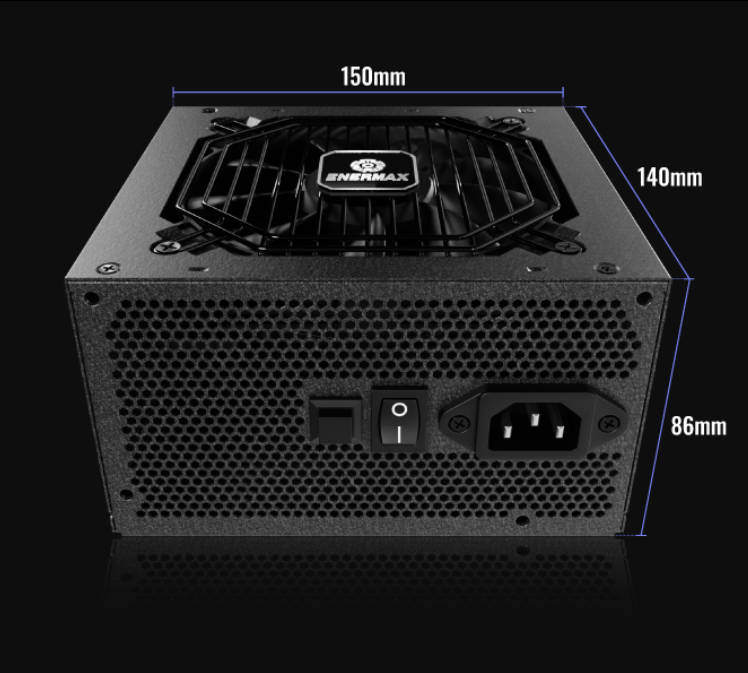 ENERMAX UNIQUE AIR GUARD FOR BETTER AIRFLOW
The ENERMAX air guard will benefit the cooling performance while decreasing the fan noise with the wider space of air outlet.