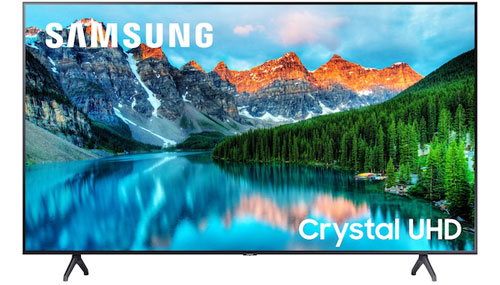 Samsung BE50T-H commercial TV
Create lasting impressions with brilliant Crystal UHD picture quality. Design and upload your custom contents to your TV in simple steps from your phone or tablet. In business, retail and public settings, this Samsung commercial display excels at reaching your audience, making them more informed and more engaged. It's also built tough to operate 16 x 7, and comes with programmable timer to automatically turn on/off the TV at preset time.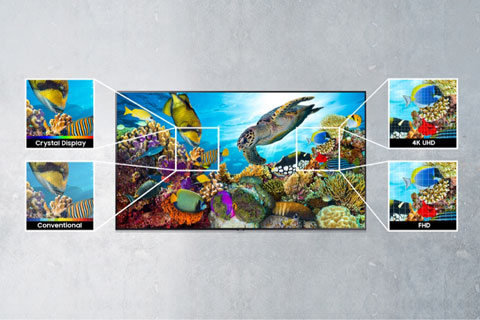 Powerful Crystal UHD Picture Quality
With an ultra-fast Crystal 4K processor and Crystal UHD resolution, you'll take your content to the next level. Content will be displayed with more accurate and smoother color in brilliant 4K, no matter the source.
Every Detail Counts
With the Samsung Pro TV's high dynamic range, you can showcase every detail in a wide spectrum of colors. Content comes to life, even in dark scenes.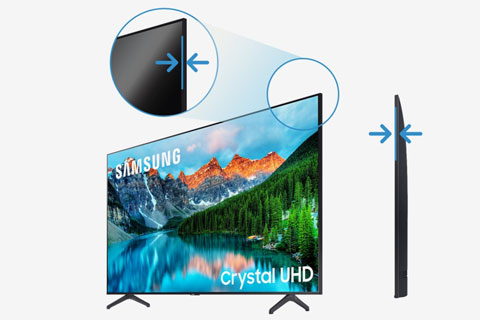 Slim and Modern
The sleek, elegant and minimalistic design draws you into the screen from any angle. With sizes ranging from 43 to 75", Pro TV naturally fits your space.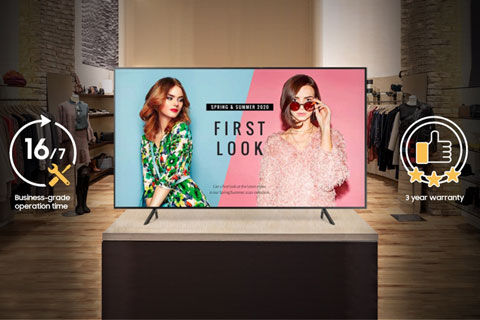 A TV You Can Count On
The Samsung Pro TV is built to operate reliably 16 hours a day, 7 days a week. Day in and day out, you can depend on your Samsung Pro TV to play what you want, when you want it.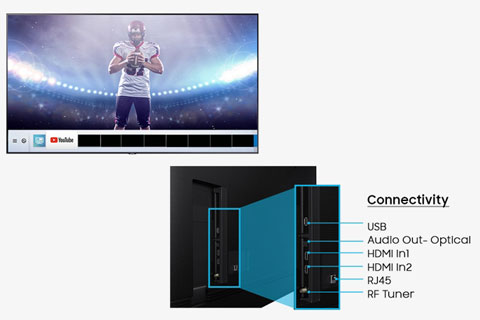 Plug and Play the Content You Want
Show what your customers want to watch with built-in tuners and multiple input ports. Your Samsung Pro TV can also play your favorite content from YouTube. From the big game to prime-time news, broadcasted by cable or by external media player, you're in control.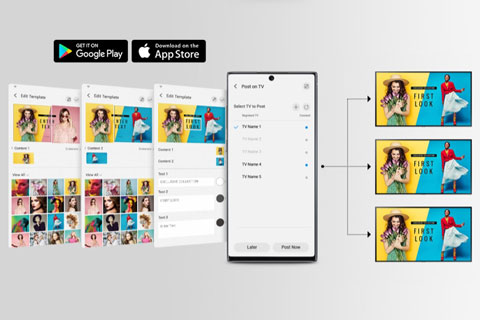 Not a Content Expert? No Problem.
With the intuitive Samsung Business TV app (available for Android and iOS) you can create and upload dynamic, eye-catching content to multiple TVs from your smartphone or tablet in three easy steps.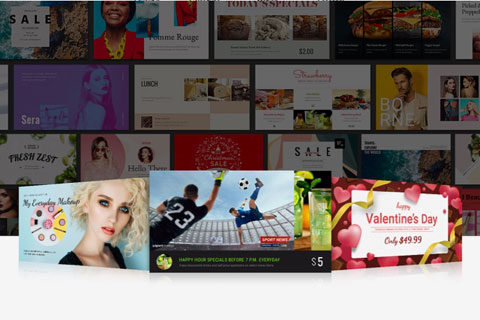 Create Eye-Catching Content
With the Samsung Business TV App, choose from more than 100 customizable templates sorted by industry and content type, including L-bar layouts, embedded motion, seasonal sales and other pre-designed promotion.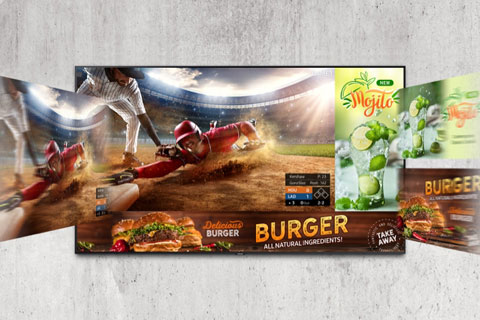 Talk to Your Customers
The slideshow feature allows you to change your message anytime. With a few clicks of a button, seamlessly update the latest information and promotions on your Pro TV. Content becomes as dynamic as your customers.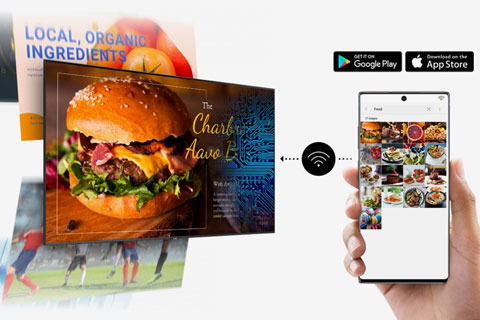 Show Off Your Own Content
You know your customers best. The Samsung Business TV app gives you the freedom to showcase your custom content, your way. Display your own photos from your smartphone or tablet.
Ready. Set. Go.
With the Samsung Business TV app on your phone or tablet, create dynamic content on your time. With a super-easy guide to walk you through the setup, advertising your business has never been simpler or more convenient.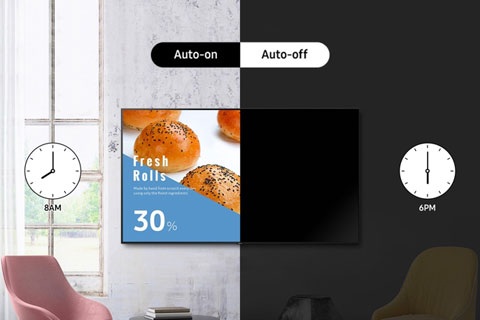 Don't Worry About It
Spend less time dealing with technical issues. An on/off timer allows the TV to automatically operate during business hours and a pin-code protects the display settings, avoiding any potential content interruption.