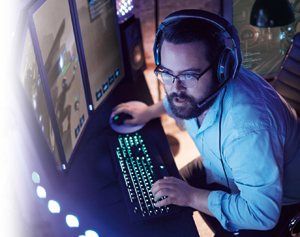 Intel is leading the transition from SATA* to PCIe* with the Intel® SSD 750 Series targeted at PC Enthusiasts and Workstation users. PCIe represents the future of the computing storage interface offering vast improvements in raw throughput performance and latency reduction.
This means:
Immersive experience for entertainment like gaming
Increased efficiency for engineering workloads
Design and build richer content with larger data sets, textures, and assets
Experience Ultra HD video creation and high-resolution imaging
Overcome barriers to take us places we could never go before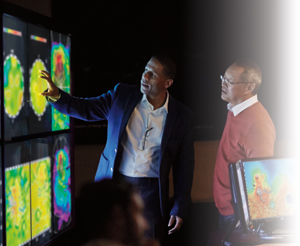 Intel Storage Leadership
Delivering a product with no compromises means no shortcuts. Rather than taking the easy path and accept the burden of an AHCI* interface with commands that were designed with spinning media in mind. Intel chose the high performance solution, NVMe*. Intel has broken down the barriers to bring NVMe storage to the client by enabling the ecosystem for a bootable, easy to use, plug-&-play solution. This means SSDs and platforms that just work together, products you can trust.
Uncompromised Performance
Delivering the full performance potential offered with four lanes of PCIe 3.0 today requires real horsepower without compromise on form factor. This means delivering a product with the thermal dissipation capabilities that allow the controller and the media to really stretch their legs, as well as providing the required space for the storage media to accommodate large capacites. The Intel® SSD 750 Series makes no compromises. It simply delivers raw storage performance and capacity for customers that only accept the best!