USB DRIVES — SUPERSONIC RAGE PRIME
Ultra-fast USB 3.2 Gen 2 speed meets big capacity and ease of use, all from a durable design. It is a perfect go-anywhere storage solution.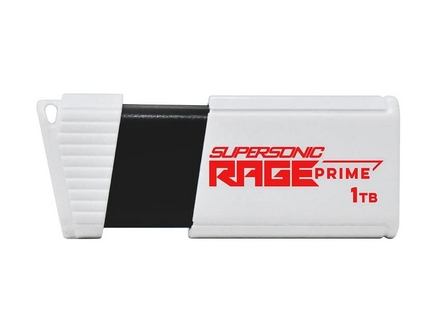 Fast Speed
The USB 3.2 Gen 2 connector delivers read speed of up to 600 MB/s. It is backwards compatible with USB 2.0.
Durable and Retractable Design
The housing is durable to withstand drops, spills and daily abuse. The retractable design protects the USB connect when the drive is not in use.
Plug and Play
Just plug and play. No driver is required. Up to 1TB capacity is at your disposal.