Dual-Port 25GbE Adapter E25G21-F2
High-performance connectivity upgrade
The E25G21-F2 adapter gives you more connectivity options with support for SR and LR transceivers and DAC options. Dual 25GbE SFP28 ports help remove network bandwidth limitations, while backwards compatibility with 10GbE SFP+ equipment reduces installation and implementation costs. CPU offloading technologies reduce network transfer overhead on the host system's processor to boost system performance.
Maximize Bandwidth for Heavy-Duty Applications
The Synology E25G21-F2 is a dual-port 25GbE SFP28 network interface card that lets you boost network bandwidth and performance. Handle higher quantities of data traffic for increased users and the most data-intensive workloads.

Throughput
Dual-port 25GbE SFP28

Flexibility
Optical SR, Optical LR, and DAC support

Compatibility
Purpose-built for Synology servers
Boost throughput within minutes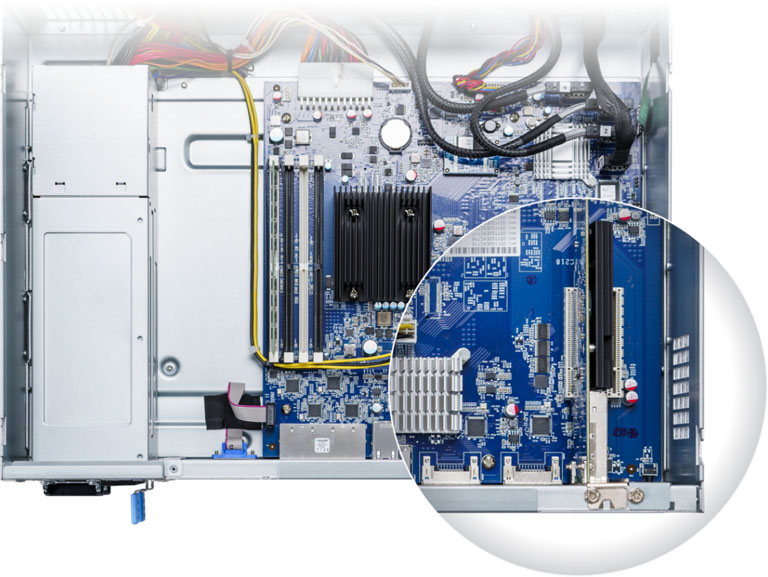 Easy installation
Upgrade Synology systems with faster networking speeds. Thorough validation ensures seamless integration with DSM.
Link Aggregation
Combine the E25G21-F2's two 25GbE ports into a Link Aggregation group to enable higher simultaneous throughput, port failover, and load balancing.