Mem-chanical Gaming Keyboard
Unleash your inner hardcore gamer with the ROSEWILL NEON K51 gaming keyboard series. The NEON K51 features RGB backlights and revolutionary mem-chanical key switches that deliver a unique typing experience with more tactile feedback and enhanced durability to stand out in every gaming battle and dominate with glowing triumph!
Hybrid Mem-chanical Key Switches
Get the clicky feel of mechanical switches on a membrane keyboard. The removable keycaps allow for ease of cleaning and maintenance.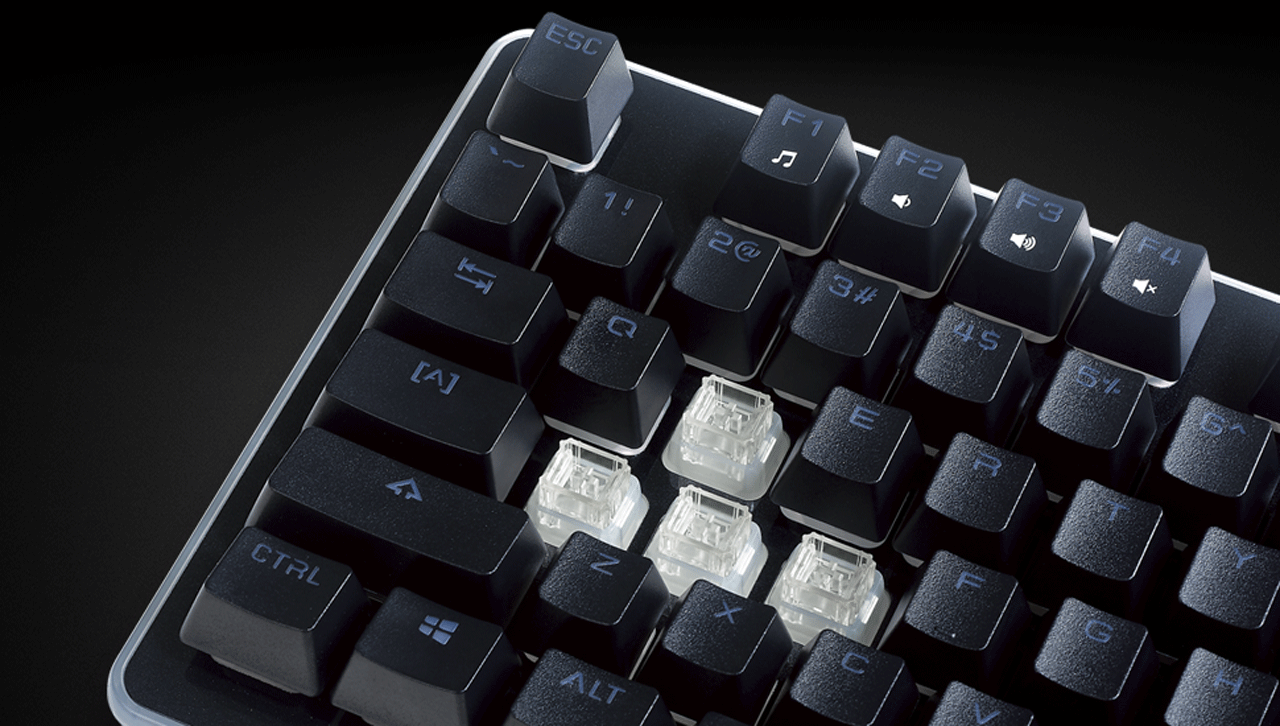 19-Key Anti-Ghosting Technology
The mechanical click of the mem-chanical gaming keyboard does not create conflict with the 19 anti-ghosting keys. Plus, the keyboard comes driver-free for Plug and Play, eliminating the hassle of installation and set up.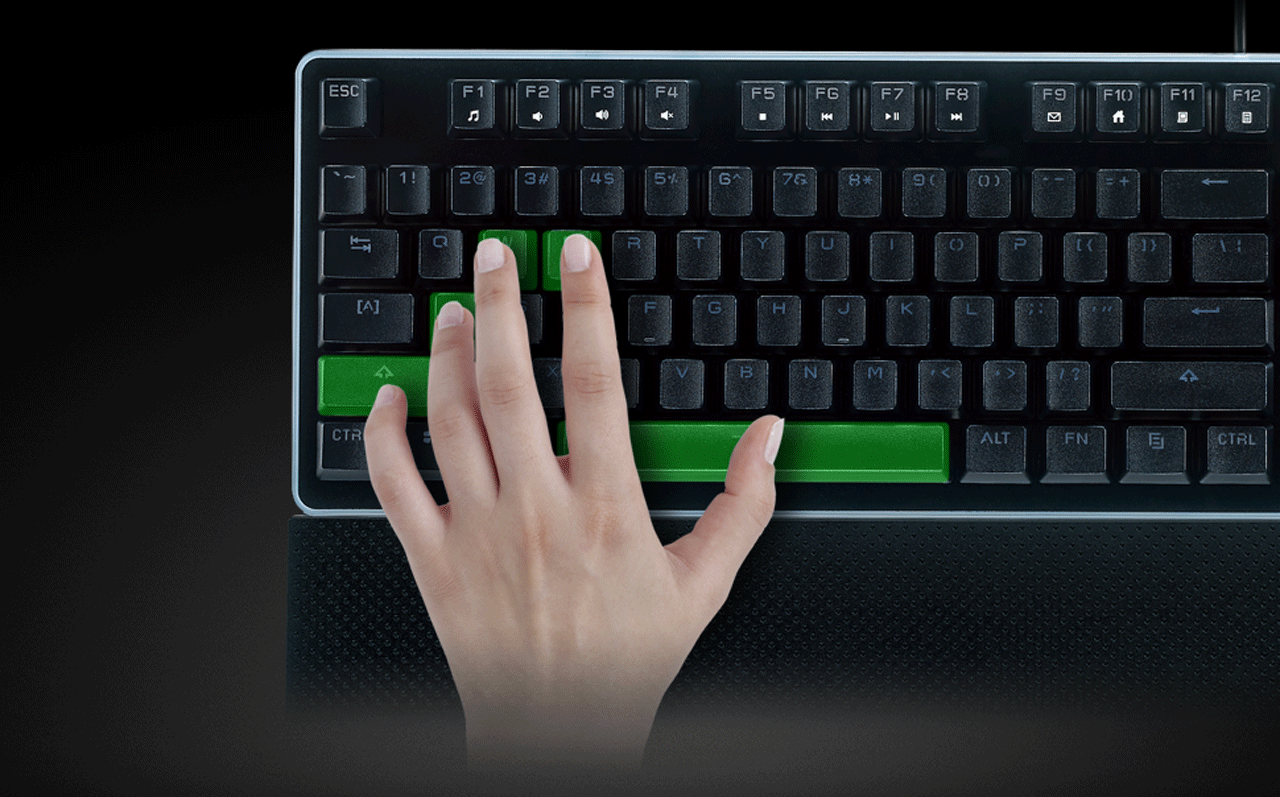 On-the-Fly Multimedia Control
Enhanced easy-access multimedia keys efficiently allow on-the-fly audio adjustment for volume control while in game. Enjoy effortlessly playing, pausing and skipping audio tracks.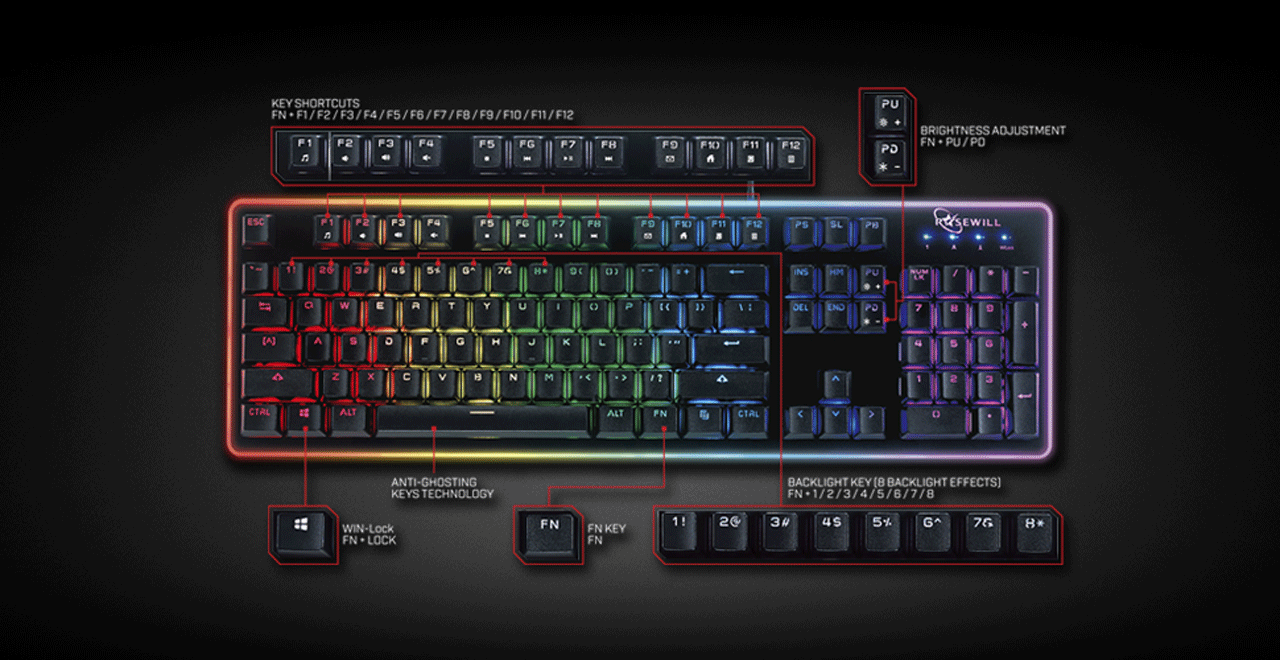 Game On and Shine Glamorously
The NEON K51 gaming keyboard is available in black and white variants. Enjoy a matching wrist rest for outstanding comfort, and the anti-slip rubber feet for enhanced stability for leveling up your in-game performance.