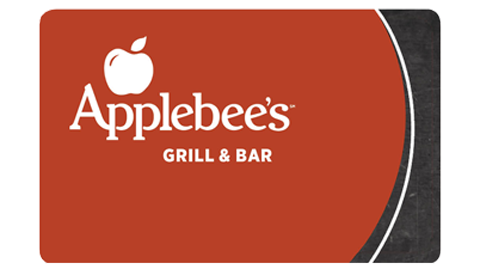 The Applebee's Gift Cards are a perfect gift for any occasion. They have tons of tasty advantages and can be used to purchase food, beverage and services at any participating Applebee's Neighborhood Grill & Bar in the United States and Canada. Alcohol is not included where prohibited by law.
The Applebee's Gift Cards are available in a variety of denominations, including $100.00, $50.00, and $25.00. There are no fees or expiration dates.
The Gift Cards cannot be replaced or replenished if lost, stolen, damaged or used without authorization. This card cannot be redeemed for cash and no change will be given, except as required by law. Use of this card constitutes acceptance of these terms and conditions. For restaurant location information, visit applebees' official site. For balance inquiries, you can visit the official site or call 1-800-252-6722.