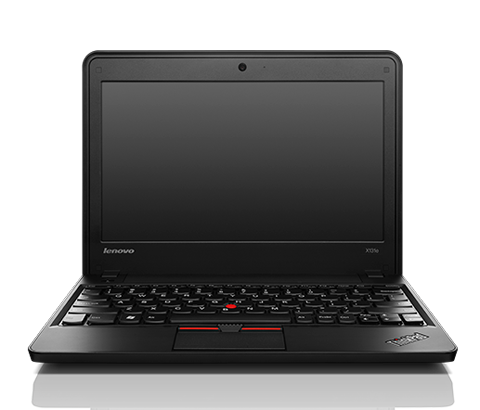 Lenovo ThinkPad X131E Chromebook
The Lenovo ThinkPad X131E Chromebook is designed for those who need a reliable go-anywhere notebook at an affordable price. It is automatically kept up to date, and gives you the best of Google and thousands of apps.
The ThinkPad X131E is made to endure whatever's thrown its way. It's strengthened with stronger hinges and hinge brackets, USB ports, DC-In port, and power adapter cable. The rubber bumper cushions the top cover for added protection. The dustless fan reduces maintenance costs when using in harsh conditions.
The ThinkPad X131E runs Chrome OS for a fast, simple, secure Internet experience. It is armed with powerful Intel Celeron 1007U processor, 4 GB RAM, and 16 GB SSD. They seamlessly work together to deliver massive computing power to fuel video and other daily tasks.
The high-definition 11.6" display ensures crystal-clear images whether you're browsing the web, watching a movie, or getting some work done. With an integrated web camera, you can make crisp, clear video calls. Ensure consistent activity with top cover LEDs that indicate wireless connectivity and laptop power or sleep mode.
Gallery