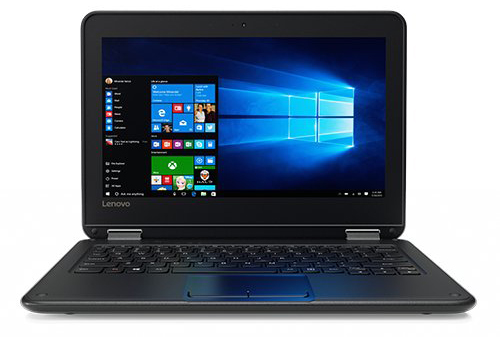 Lenovo N23
An 11.6" laptop engineered for the classroom
The N23 can help schools invigorate digital learning with classroom-ready features and a mobility-focused design. A 360-degree hinge supports this device in four modes - laptop, tablet, tent and stand, allowing students to learn in their own style. Students also enjoy great reliability and durability thanks to the rugged IP52 certified construction and spill-proof keyboard. And with up to 8 hours of battery life, the N23 lasts through all day.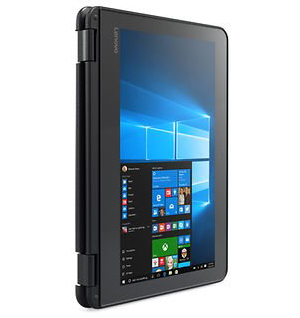 Works the Way Students Do
The Lenovo N23's 360-degree hinge means it works in four different use modes. Use it in tablet mode to mark up documents. Laptop mode is great for taking notes. And presentation and tent modes help focus students' concentration. It's the ultimate device for supporting the full range of classroom experiences.
Hands-On Learning
The multi-touch display supports 10-finger touch, increasing interaction and boosting productivity. And its anti-glare technology reduces eye strain, so students can use their N23 longer.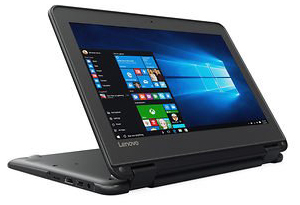 Tough Enough for Classroom Use
We all know that students can be tough on electronic devices. That's why the Lenovo N23 is engineered to be durable enough for the whole school day – from the bus ride to the classroom to the field trip and beyond. Its semi-rugged design helps ward off damage from bumps and drops. And its keyboard and touchpad are spill proof thanks to internal drainage channels.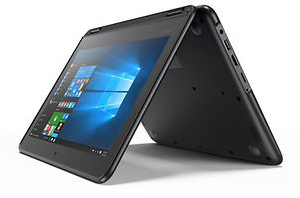 Powerful Performer
Intel processors, LP-DDR3 memory, plenty of ports, and up to 8 hours of battery life mean the Lenovo N23 can easily handle everything from homework to research to lesson planning.
Connect and Collaborate
A full slate of ports – including USB 3.0 and HDMI – means students and teachers can connect to other devices to share material and more. And 802.11 a/c dual-band WiFi makes online collaboration easy and fast.