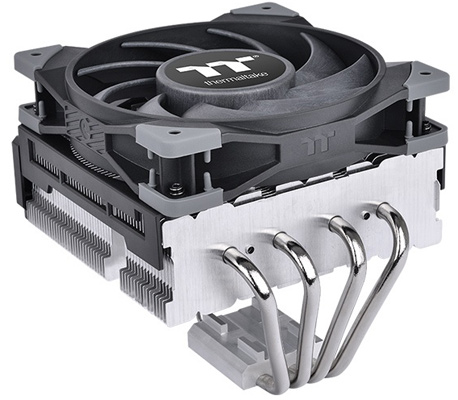 TOUGHAIR 110 CPU cooler (CL-P073-AL12BL-A), from Thermaltake
A top flow CPU cooler that support both Intel and AMD processors. It's engineered with four direct touch heat pipes, asymmetric fins and a 120mm high static pressure fan, guaranteeing outstanding thermal performance to cool your high-end CPU up to 140W in TDP.
Top-flow design
TOUGHAIR 110 is a 114 mm tall top-flow air cooler that supports up to 140 W. The top-flow design is also beneficial in cooling other components on the motherboard while cooling the CPU.
Enhanced 120 mm high static pressure Fan
TOUGHAIR series utilizes high static pressure fans, which leverages the TOUGHFAN 12 design and boosts the fan speed to 2000 RPM, providing a new level of cooling performance to our CPU cooler.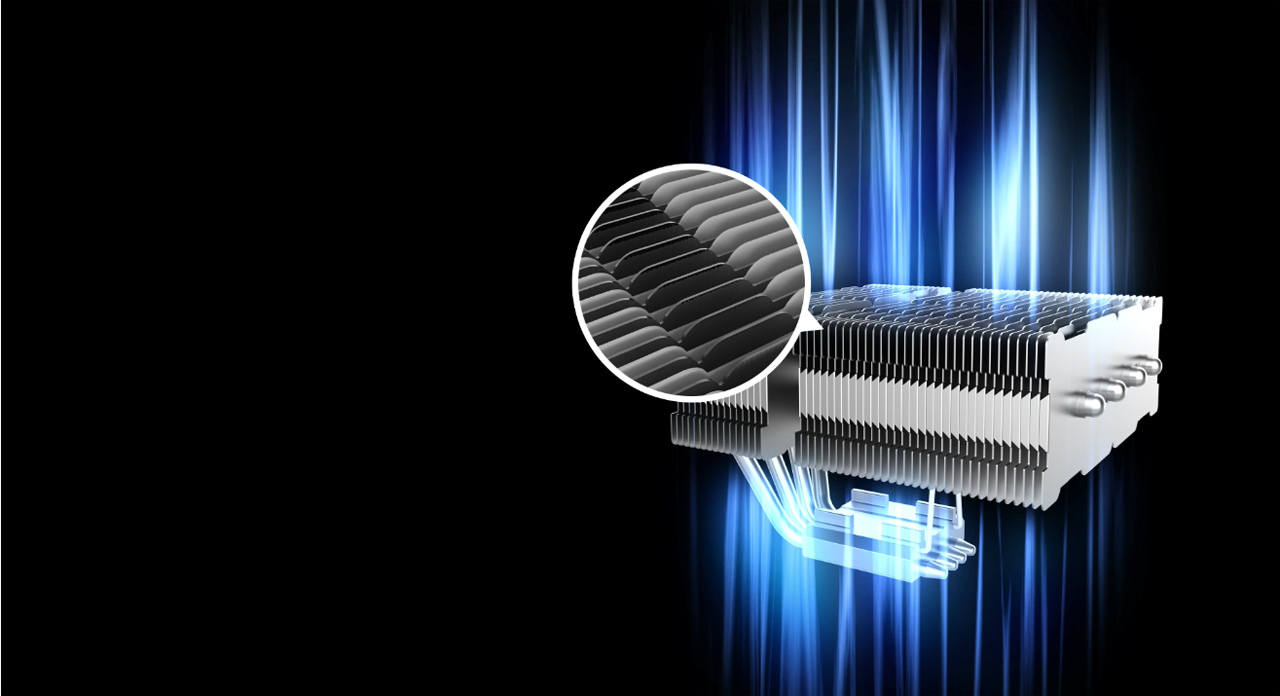 Asymmetric fin structure
The fin is designed with an asymmetric structure that allows larger air intake through the fins. This design lowers the air turbulence and straightens out the airflow making it easier to disperse heat from the fins, delivering superb cooling performance.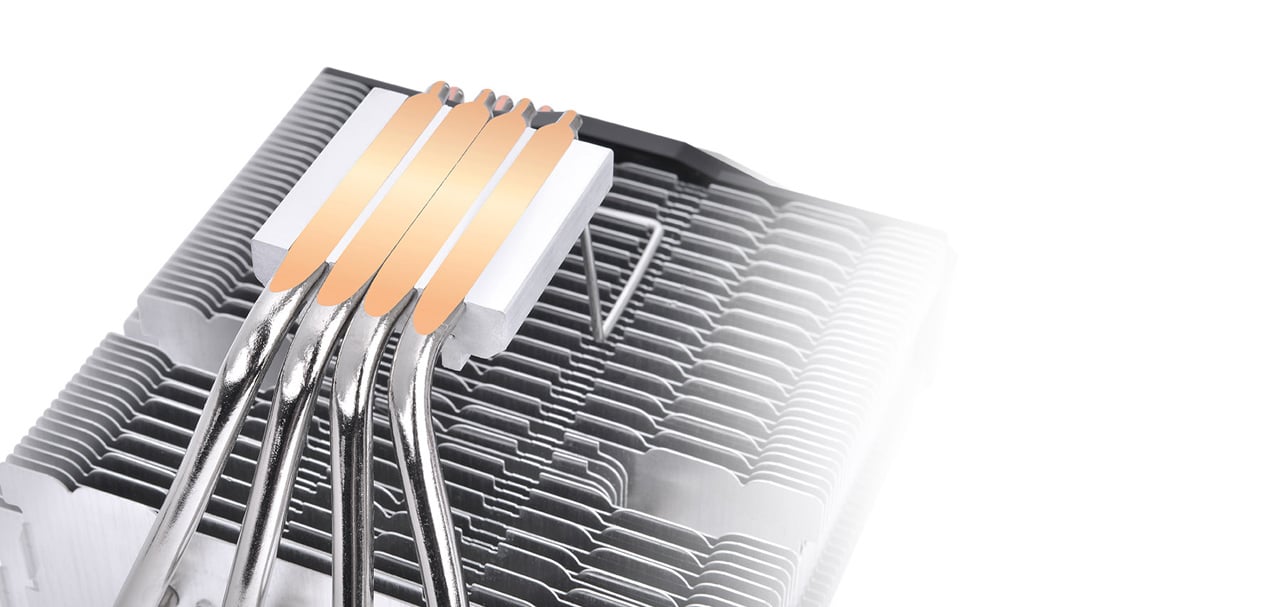 High-performance copper heat pipes
4 x Ø6 mm heat pipes directly touch the CPU and thermal paste, providing direct and outstanding heat dissipation to the CPU.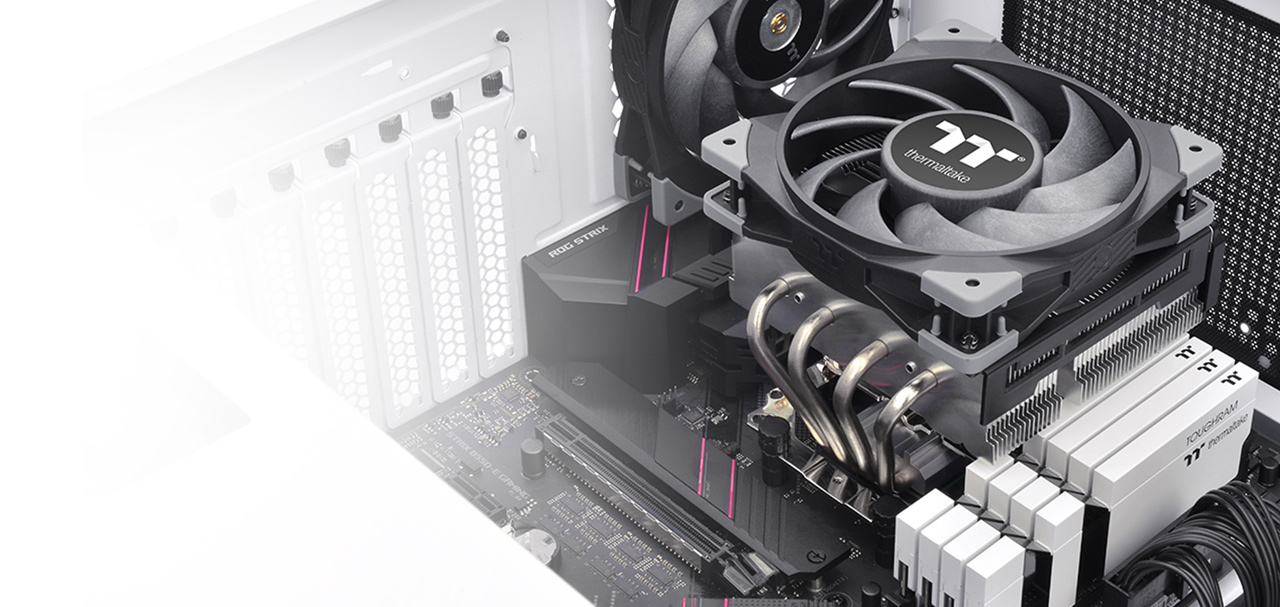 Universal compatibility
TOUGHAIR Series is designed to fit Intel and AMD sockets, including the following models:
Intel LGA 1200/1156/1155/1151/1150
AMD AM4/AM3+/AM3/AM2+/AM2/FM2/FM1