Wemo Wi-Fi Smart Dimmer for a Smart Home
Easily set the ambiance of any room and control your lights from anywhere with Wemo Dimmer. Just connect it to your existing home Wi-Fi network, download the free Wemo app on your smartphone/tablet, and then you can remotely control nearly anything that a traditional light switch can from your mobile device – anywhere in the world.
The smart dimmer seamlessly works with Amazon Alexa and Google Home, so you can effortlessly turn on/off or dim your lights via your voice commands. It can also be paired with NEST's Thermostat for automatic home-away control.
The Wemo Dimmer features Night Mode to prevent bright-light blinding when you're making a late-night trip to the kitchen or bathroom. You can even set worry-free schedules for your lights, such as scheduling lights to come on at dusk and turn off at sunrise. Plus, this user-friendly unit allows you to control multiple WEMO devices with a single press.
Wemo Dimmer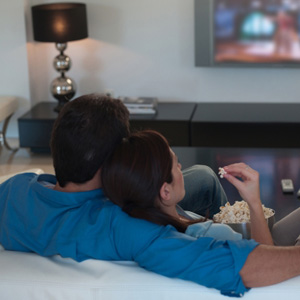 CONTROL AND DIM YOUR LIGHTS FROM ANYWHERE
Wemo Dimmer connects to your existing home Wi-Fi network to provide wireless control of your lights – with no subscription or hub required. From bedroom lights and dining room chandeliers to recessed lighting, this smarter dimmer can control nearly anything that a traditional dimmer switch can. Whether you're unwinding on the couch, meeting in the boardroom, or vacationing in Barbados, you'll be able to remotely control and dim your home lighting from anywhere.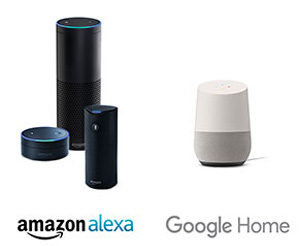 SAY IT : HANDS-FREE CONTROL WITH AMAZON ALEXA AND GOOGLE HOME
Wemo Dimmer works seamlessly with Google Home and Amazon Alexa to give you hands-free voice control over your lights. Pair Wemo Dimmer with Google Home or Amazon Alexa to dim your lights with just the power of your voice.
SET WORRY-FREE SCHEDULES FOR YOUR LIGHTS
Wemo Dimmer lets you easily set automatic schedules for any light. Using the free Wemo app, you can schedule your hall lights to turn off at sunrise, or synchronize your living room lights with the sunset so you never come home to a dark house.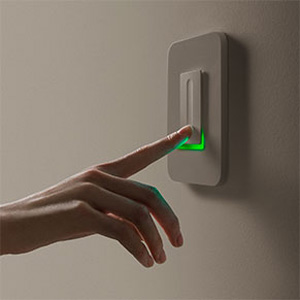 PREVENT BRIGHT-LIGHT BLINDING WITH NIGHT MODE
Want to minimize bright-light blinding when you're getting a midnight snack or checking in on the kids? With "Night Mode" you can set your Wemo Dimmer to turn on to a lower light level during specific times.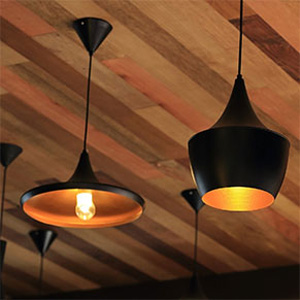 PAIRS WITH NEST FOR AUTOMATIC HOME-AWAY CONTROL
When paired with Nest's Thermostat, Nest's "home" and "away" modes can sync with your Wemo Dimmer for automatic control. Nest can tell Wemo when you're home or away, so your living room lights can greet you when you come home, and switch off when you're away to conserve energy.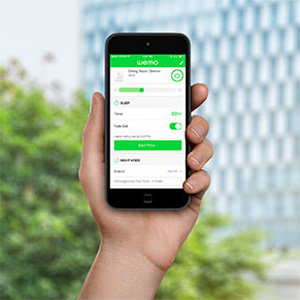 OPTIMIZE YOUR LIGHT CONTROL
Wemo Dimmer will calibrate to work with your specific type of bulb – from LEDs and CFLs to incandescent bulbs. No matter what type of bulb you're using, you'll enjoy the maximum amount of dimming range with no flickering.
CONTROL MULTIPLE WEMO DEVICES WITH A SINGLE PRESS
Your Wemo Dimmer can do so much more than dim. With the Long Press feature, you can set any number of other Wemo devices to respond to a two-second press of the Dimmer button. Maybe you want Long Press to turn everything off. Or turn everything on. Or put all your Wemos into Away Light mode when you leave for vacation.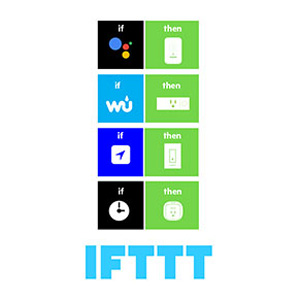 GET CREATIVE WITH IFTTT
"If This, Then That" is a free web-based service that offers an amazing array of possibilities for your Wemo Dimmer. Visit IFTTT.com to find "recipes" for making Wemo Dimmer adjust lights based on real-world events, send you push notifications about light activity, and much more.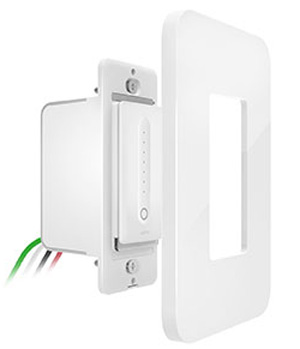 PACKAGE INCLUDES:
Wemo Dimmer
Face plate
Four wire nuts
Wire labels
Quick start guide
SYSTEM REQUIREMENTS
Wi-Fi router
Android 4.4 or higher
iOS 9 or higher
Neutral wire required
Replaces single pole switch
Not compatible with 3-way (multi-location control) switches
Works with your existing single/double/multi-switch rocker-style plates
Not designed to work with metal face plates