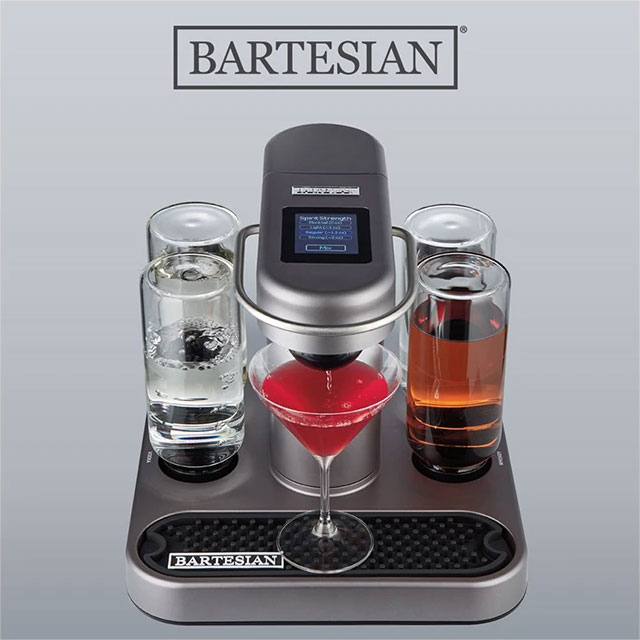 Bartesian Premium Cocktail Machine
Bartesian is an intelligent drink system that lets you bring the bar home with the push of a button. Each Bartesian capsule is filled with the exact fresh ingredients needed to make a high-quality cocktail, which are then automatically mixed with your choice of spirit. You no longer require all the individual ingredients, knowledge, time and mess to craft your own premium, mixologist-approved drinks.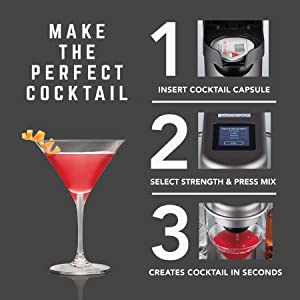 Intelligent Cocktail Creation
Create endless craft cocktails in the comfort of home — no need to measure or pour. Just insert a cocktail capsule into your Bartesian machine, select your preferred strength and press mix. The system draws the spirit from the appropriate reservoir and mixes your cocktail in seconds.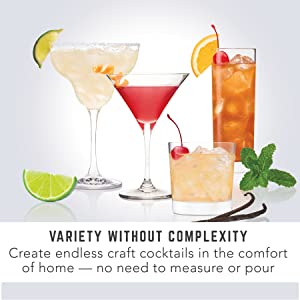 Variety Without Complexity
Bartesian offers all the benefits of a fully-equipped bar, without the time and expense of stocking various juices, bitters, simple syrups and other ingredients. All you need to worry about is having your preferred whiskey, vodka, rum, gin or tequila on hand.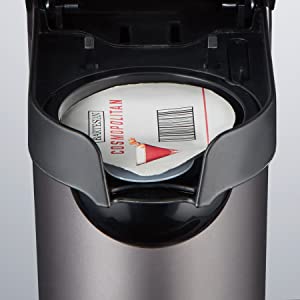 Mixologist-Approved Drinks
Bartesian cocktail capsules were created by master mixologists and include the ingredients for favorites like margaritas, whiskey sours, old fashioneds and more.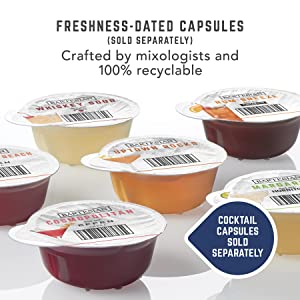 Freshness-Dated Capsules
Recyclable capsules contain real juice concentrates, bitters and extracts and are dated for freshness. Cocktail capsules and alcohol are sold separately.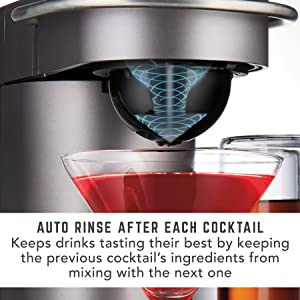 Easy-Clean Design
An automatic cleaning cycle that runs after each cocktail is created, a manual cleaning cycle and dishwasher safe parts makes caring for the machine easy and ensures every drink tastes its best.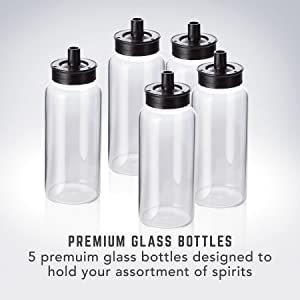 Premium Glass Bottles
Five premium glass bottles are included to hold the whiskey, tequila, vodka, rum and gin of your choice.