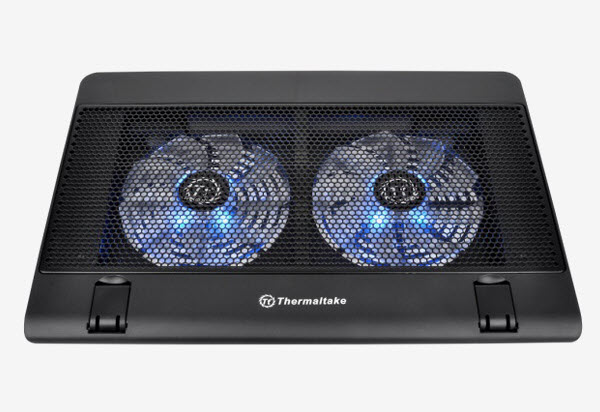 Dual fan for double performance
Two 14cm LED fans built in the middle of Massive 142 deliver maximum speed up to 1100 RPM, ensuring the best cooling performance.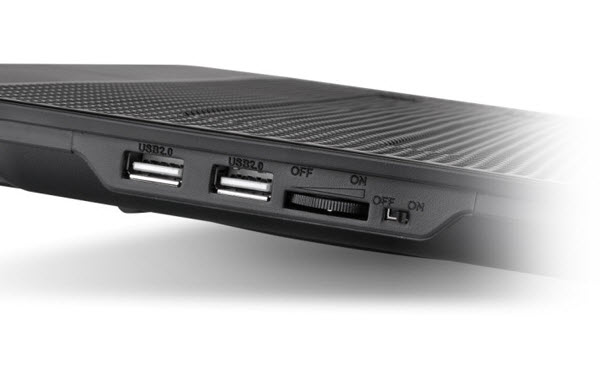 Easy control on the side
The fan speed controller and LED lighting switch located on the left side of the cooling pad enables an intuitive fan speed adjustment helping create a balanced cooling performance.
Ergonomic humanity
Massive 142 is designed with all the ergonomic concepts being tested out by providing uses with three appropriate ways, with the best visual angle and the best height position for hand.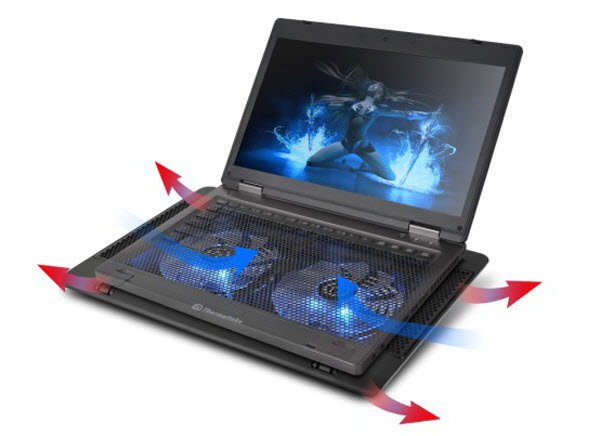 Hexagon shape mesh for maximize airflow
Large area of hexagonal-shaped cooling mesh reduces wind resistance and wind noise, increasing airflow through the area. Supports all 17-inch and below laptops in the market.