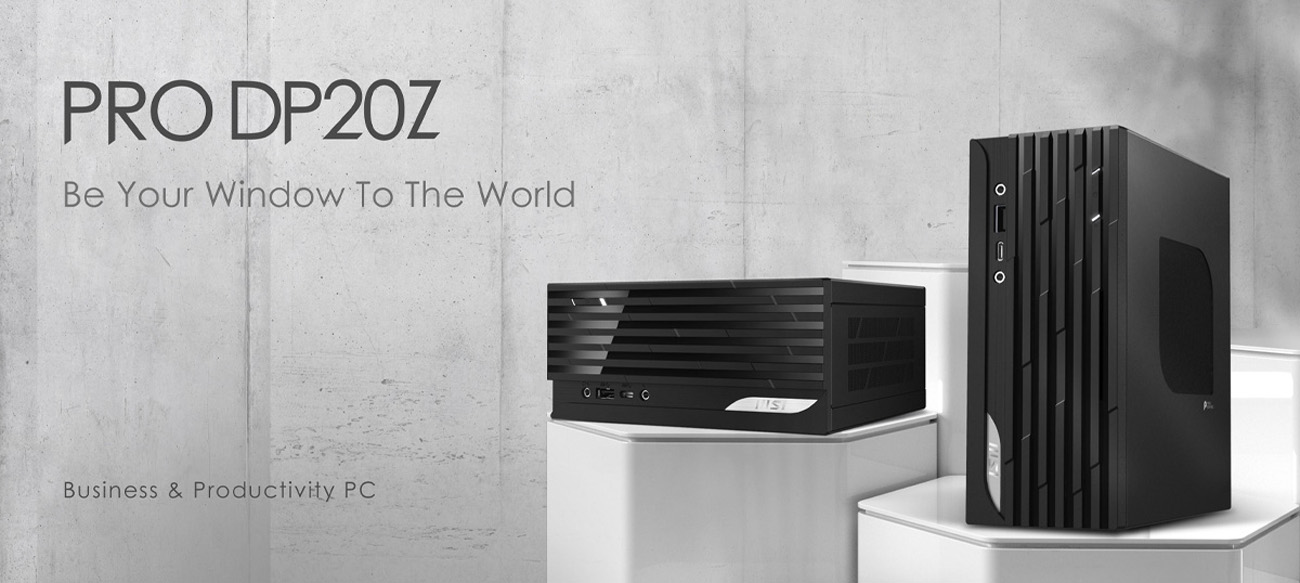 Small But Powerful
The same performance as a big rig but in a only 2.6L chassis so you can take it anywhere.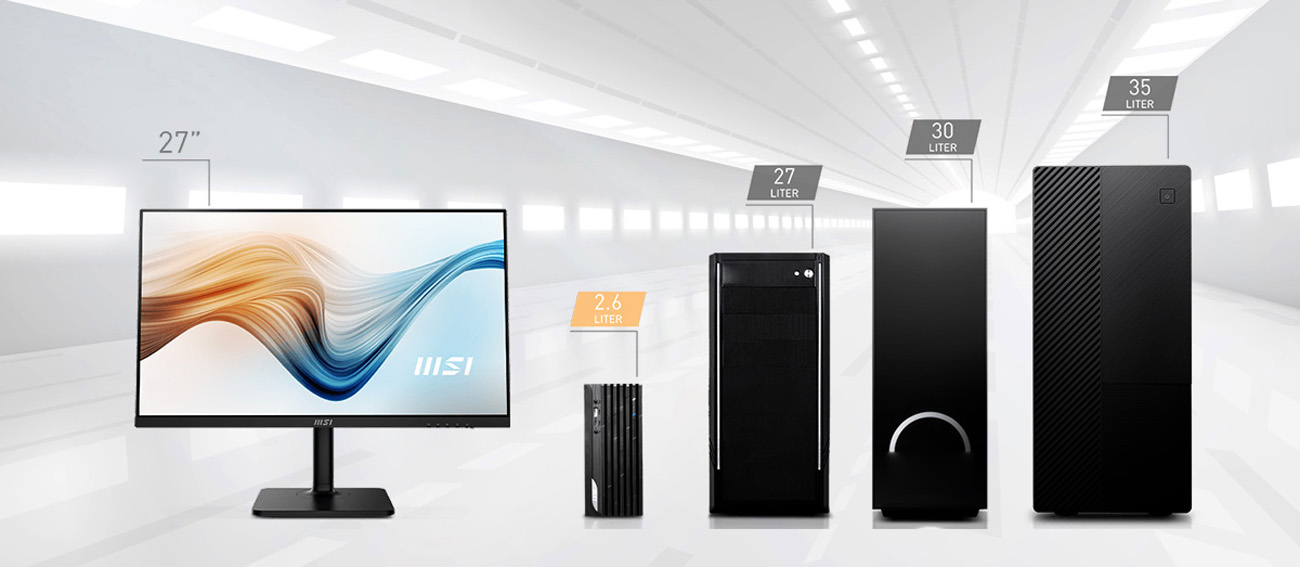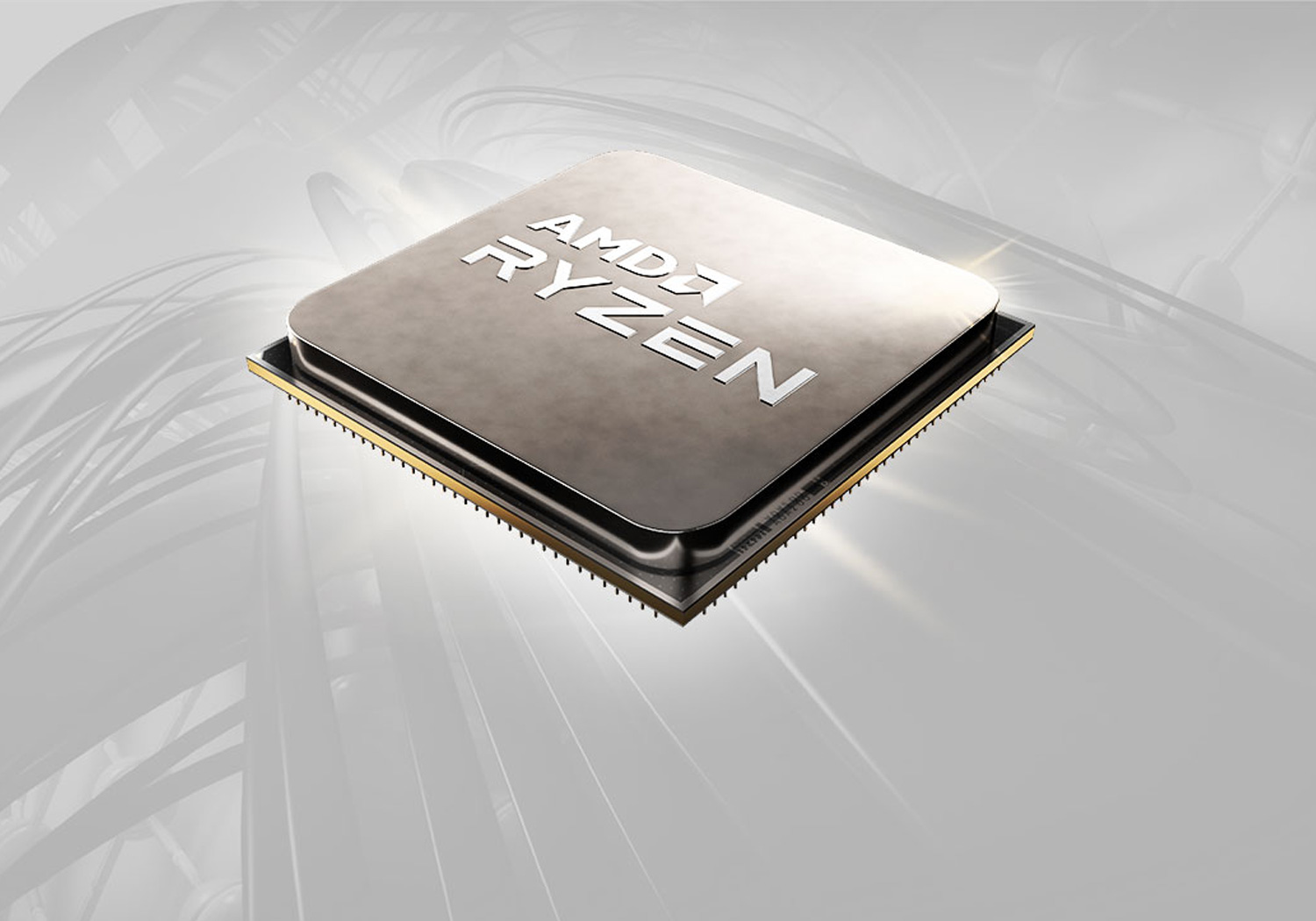 Be Productive & Effective
It is indispensable to have a stable and efficient power for you and your business. The latest AMD Ryzen™ 5000 Series Socket AM4 Processors deliver the ultimate in high performance, whether you are crunching scientific data or designing your business logo, you are always in the lead.
See More, Do More
With one DP-out, one HDMI-out and a VGA port, PRO DP20Z 5M allows you to extend three monitors to pre-view your E-commerce content & data at home or in the office that enhance the efficiency for you.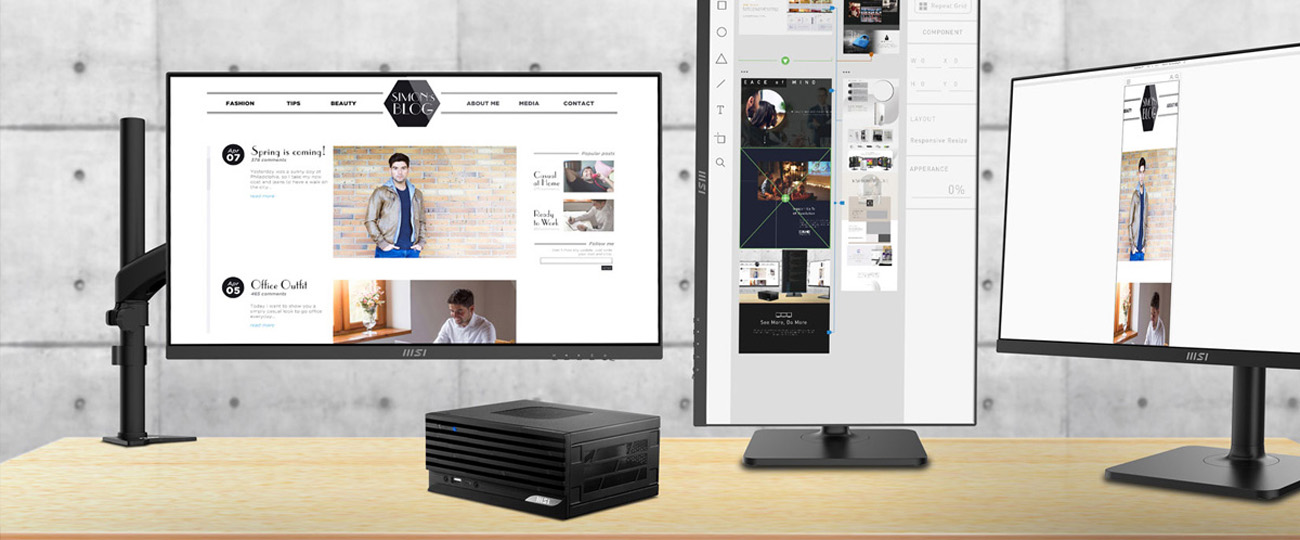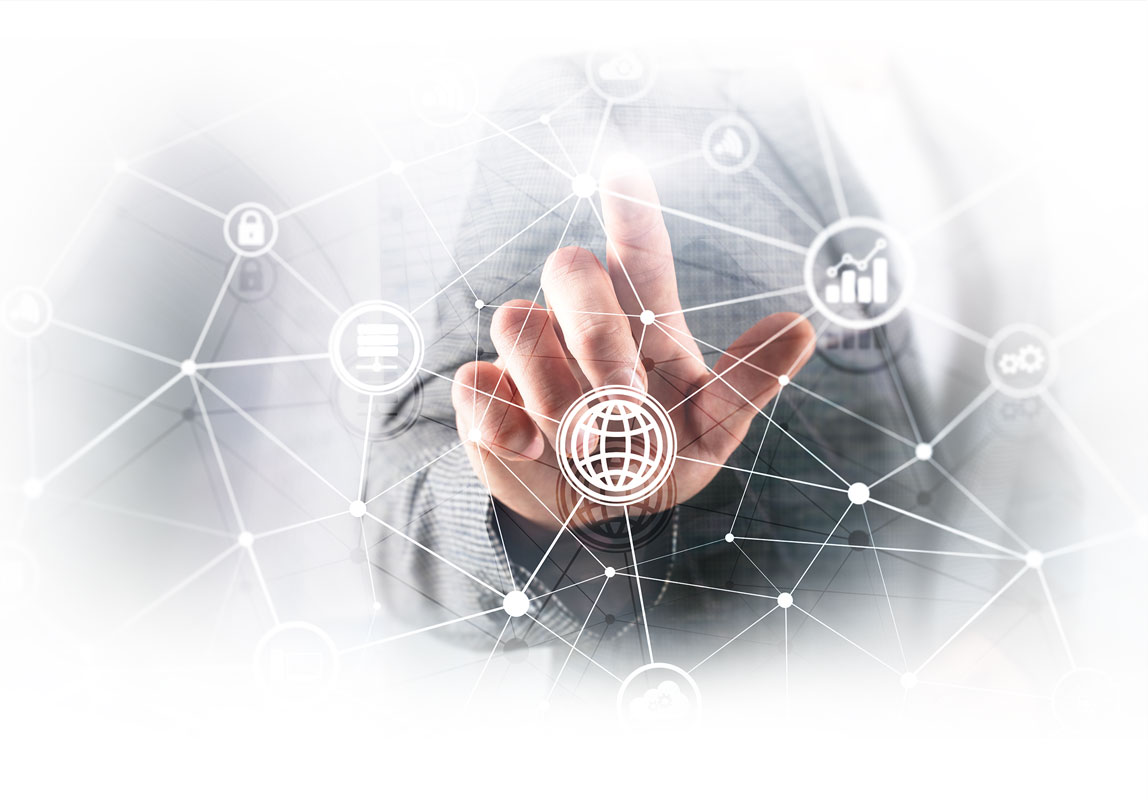 Wi-Fi 6 Technology
Featuring the latest Wi-Fi 6 802.11ax with Bluetooth 5.2 version, and speed up to 2.4Gbps, which is 3x times faster than the Ethernet LAN. The latency is also 75% lower than the previous generation. With Wi-Fi 6 technology, the connectivity to the world will be unlimited.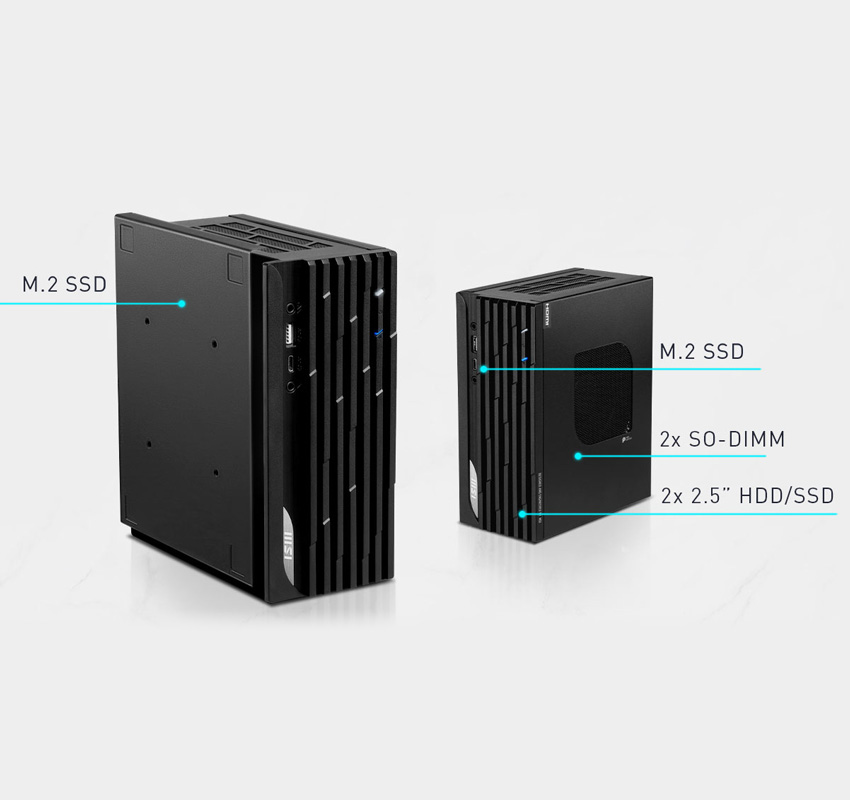 Easy Maintenance
Users can easily upgrade two M.2 SSD, two 2.5" HDD/SSD and two SO-DIMM by disassembling the side covers. Made PRO DP20Z an even flexible desktop and also reduce the time wasting on upgrading.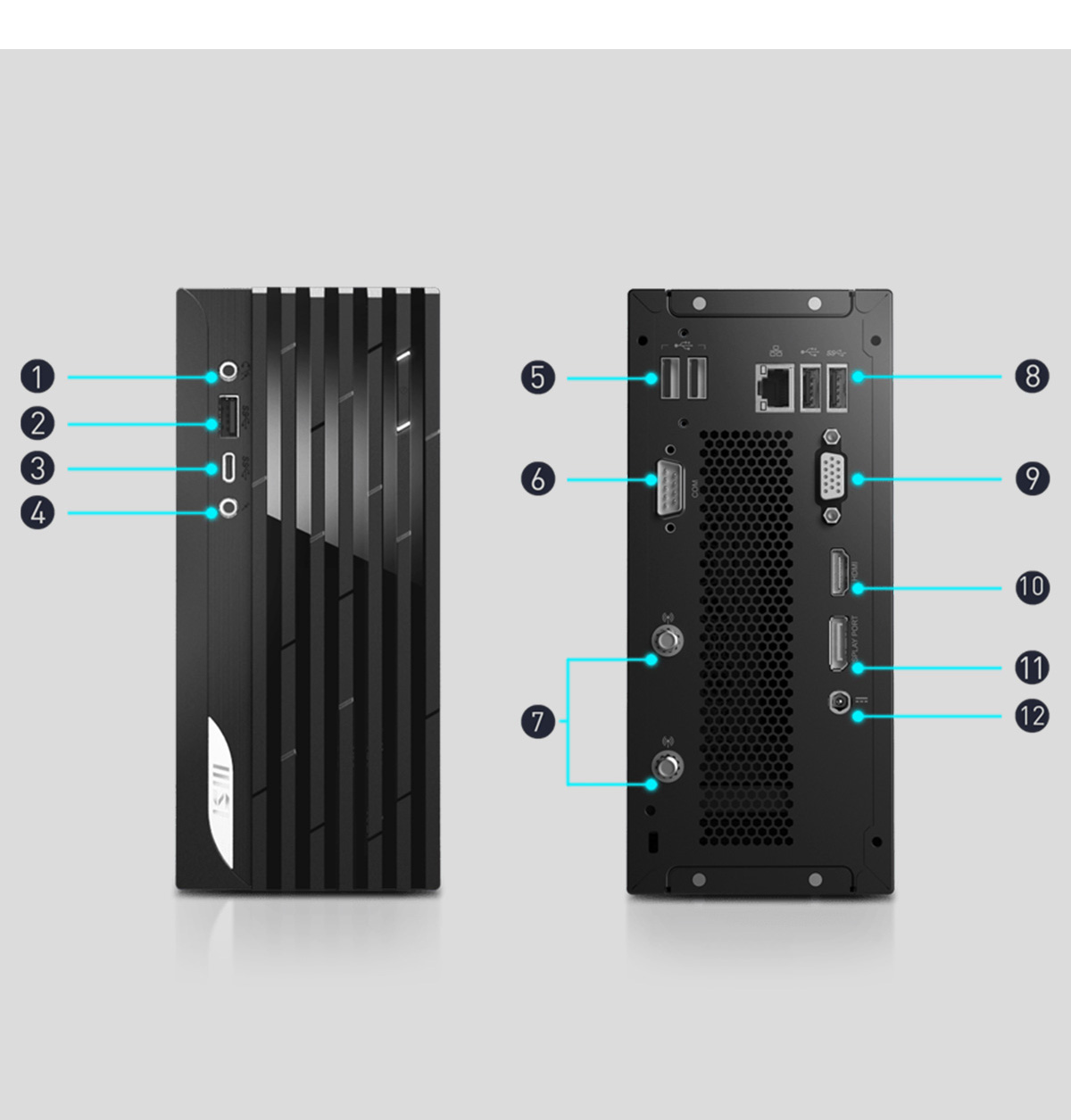 Various IO Ports
With a complete array of I/O ports, it can connect all devices you need and connect many devices at the same time so you can multi-task with those devises to make you work more efficiently and of course you won't need an adaptor or a dock.
FRONT:
1. 1x Mic-in/Headphone-out
2. 1x USB 3.2 Gen2 Type A
3. 1x USB 3.2 Gen2 Type C
4. 1x Mic-in
Rear:
4. 1x DC Jack
5. 2x USB 2.0 Type A
6. 1x COM Port (optional)
7. 2x Wi-Fi Antenna
8. 1x USB 3.2 Gen2 Type A / 1x USB 2.0 Type A / 1x RJ45
9. 1x VGA out
10. 1x HDMI out (2.0)
11. 1x DP out
12. 1x DC Jack
* Specifications may vary by model. Please see the Specs section for details.