>

Point Of Sale
Featured Products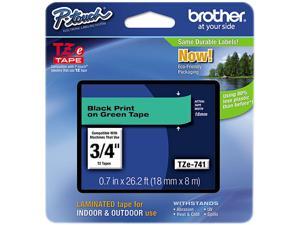 PT-1300, PT-1400, PT-1500, PT-1500PC, PT-1600, PT-1700, PT-1750, PT-1760, PT-1800, PT-1810, PT-1830, PT-1830C, PT-1830SC, PT-1830VP, PT-1880C, PT-1880SC, PT-1880W, PT-1890C, PT-1890SC, PT-1890W, PT-18R, PT-18RKT, PT-1900, PT-1910, PT-1950, PT-1960, PT-2030, PT-2030AD, PT-2030VP, PT-2100, PT-2110, PT-2200, PT-2210, PT-2300, PT-2310, PT-2400, PT-2410, PT-2430PC, PT-2500PC, PT-2600, PT-2610, PT-2700, PT-2710, PT-2730, PT-2730VP, PT-300, PT-300B, PT-310, PT-310B, PT-320, PT-330, PT-340, PT-350, PT-3600, PT-4000, PT-520, PT-530, PT-540, PT-550, PT-580C, PT-7500, PT-7600, PT-9200DX, PT-9200PC, PT-9400, PT-9500PC, PT-9600, PT-9700PC, PT-9800PCN, PT-D400, PT-D400AD, PT-D400VP, PT-D450, PT-D600, PT-D600VP, PT-D800W, PT-E300, PT-E500, PT-E550W, PT-E800W, PT-H300, PT-H300LI, PT-H500LI, PT-P700, PT-P750W, PT-P750WVP, PT-P900, PT-P900W, PT-P950NW, ST-1150, ST-1150DX, ST-5

Free Shipping
TM U210, U290, U300, U370, U925, U930
Interface: 1 x USB - 4 pin USB type A, 1 x serial - 9 pin D-Sub (DB-9)

Free Shipping
Wireless Bluetooth, Windows 2000 / XP / Vista / 7 / 8 / 10; Mac OSX; Android ; iOS
Take your Nuscan 4100 within a 30 foot range of your Android, iOS or Windows or Mac computer and scan barcodes freely without the hassle of tangled cord
Sealed with a silicone plastic material, this scanner is 100% waterproof and can be cleaned with soap and water or other liquids cleaners; ranked as a IPX67 Waterproof Standard, this device can withstand being submerged in water for up to 30 min up to a 3 ft depth
With the scanner's CCD sensor engine and durable silicone plastic material, it's less likely to become damaged due to accidental drops from as high as 20ft off the ground
Made with antimicrobial material which prevents the growth of harmful bacteria and protects against the buildup germs between washings
Superior CCD Sensor at 200 Scans Per Second can scan the majority of 1D symbologies at a comfortable distance of up to 12" away, capable of scanning under a light level of 100,000 lux
Point of Sale System Components
Introduction
The equipment used in a point-of-sale (POS) system is very important, as it can determine how efficiently the POS system conducts financial transactions. In an average POS system, you will find a computer, barcode scanner, thermal printer, cash drawer, payment terminal, and more. If you are looking to upgrade your organization's point-of-sale systems, NeweggBusiness has a list of recommended equipment below.
Barcode scanners and readers are tools that are often used to look up prices and record items at checkout. Three of the more common types of barcode scanners and readers include the following.
Handheld - Handheld barcode scanners are ideal for scanning large or heavy items that are too difficult or cumbersome to easily move. They can be either wired or wireless.
In-Counter - These are large and bulky scanners that need to be installed into counters, but have very accurate scanning mechanisms. They excel at being able to scan barcodes quickly and are designed to be used in high-volume environments.
Presentation - A type of scanner that requires a person to present the barcode to the scanning mechanism, it is ideal for smaller items that can be easily picked up.
Magnetic Card Scanners and Readers
One of the most efficient ways for a POS system to accept credit or debit card payment is with a magnetic card reader. The alternative is for your staff to manually enter card numbers, which is more time consuming.
Magnetic Card Reader - A magnetic card reader will allow a POS system to scan and read many different types of magnetic cards, not just credit or debit cards. They usually will not have integrated keypads or screens.
Payment Terminal - Compared to card readers, payment terminals have more features and functions. In addition to reading cards, they typically have keypads and screens for customers to view and enter information.
Cash POS Systems
If you mainly conduct cash transactions, you may want to consider purchasing a cash register as an all-in-one solution. Additional supplies and equipment such as cash drawers, cash bags, and coin wrappers can help you stay organized.
Point-of-Sale Computer Peripherals
POS Keyboards - Point-of-sale keyboards often have built-in card readers and programmable shortcut keys. So if a dedicated scanner or reader is malfunctioning, the keyboard can serve as a backup data entry method.
Touchscreen Monitors - Using a mouse at a checkout station is not always possible due to space limitations. Touchscreen monitors are an alternative that are easy-to-use and can replace mice for checkout-related tasks.
Software - POS software allows you and your staff to look up item prices, process payments, track inventory, and more. It is one of the most important considerations when implementing a new POS system.
Thermal Printers - A special type of printer that does not require ink or toner cartridges for printing. Instead, it prints by heating a special type of heat-sensitive paper. POS systems in retail and similar businesses will often have thermal printers to print receipts.
Point-of-sale locations are excellent opportunities to showcase multimedia content using digital signage, from news headlines to store promotions. To set up digital signage, you should utilize the following equipment.
Digital Signage Monitor - Digital signage monitors are a class of large-format display similar in size to televisions but without integrated TV tuners. Like computer monitors, they only display content received from external sources.
Digital Signage Player - A type of computer that is used to output multimedia content to digital signage monitors. Though they often utilize desktop computer components, they are pre-loaded with specialized operating systems and software.