>

Laptop Accessories
Featured Products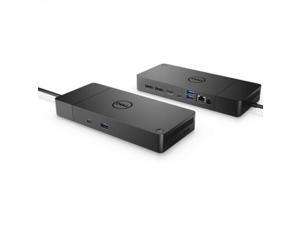 Free Shipping
Manufacturer: Dell Manufacturer Part Number: DELLWD19S180W UPC: 884116398349
Recommended Laptop Accessories
Introduction
From system components to additional equipment, laptop accessories can enhance your organization's IT toolbox by providing solutions to common laptop problems. Even well-equipped laptops can benefit from notebook accessories such as cases and bags for carrying, security locks to deter theft, or cooling pads to lower laptop temperatures. For slow and unstable laptops, upgrading components such as memory and storage can improve performance and reliability. By addressing the deficiencies of your organization's laptops, you can boost productivity and reduce risk of laptop damage or loss.
Key Considerations
Laptop accessories can be used to address various issues, including the following:
Damage Prevention
In a laptop's operational life span, it can be subject to scratches, drops, spills, and other hazards. Because a laptop is an essential tool for professionals, steps should be taken to reduce the likelihood of damage. By equipping accessories such as screen protectors, covers, carrying cases, and bags, you can potentially lower repair and replacement costs down the line.
Security
Along with ensuring that your organization's laptops are protected from accidental damage, precautions should be taken in regards to theft. If your organization's laptops have Kensington security slots, equip them with Kensington security slot compatible locks.
A robust lock and cable can keep a laptop tethered in place, which can hinder would-be thieves. Not only is a stolen laptop a loss of an asset, it can also put your organization's sensitive information at risk of disclosure.
Boosting Performance
For laptops that boot up slowly or become unresponsive when more than a few programs are open, upgrades such as internal SSDs and laptop memory can potentially improve performance. If your organization's laptops don't have enough storage capacity for the tasks they perform, consider upgrading their storage drives with larger capacity hard drives.
By boosting the performance of older laptops, you can save costs and avert the need to purchase newer models.
Adding Functionality
Expansion slots such as PCMCIA and ExpressCard™ can be used to add features and connection options such as Wi-Fi®, FireWire®, eSATA, or mobile broadband. By utilizing expansion cards to add missing features instead of purchasing new laptops equipped with them, you can save costs and continue utilizing otherwise serviceable laptops.
Maintenance
A poorly maintained laptop may eventually have issues with overheating, which can reduce its operational life span and reliability. Dust can accumulate in the fans and cause poor ventilation, which will raise internal temperatures and eventually damage system components. Periodic use of cleaning kits to clear the fans can fix some overheating problems, though use of cooling pads is recommended if overheating persists.
Final Words
Laptops offer professionals a great deal of mobility and convenience both in and out of the office, but can benefit from being complemented by laptop accessories. They can be used to maintain and protect laptops from the rigors of travel and heavy use, prevent theft, increase performance, and add functionality. If your organization has concerns about any of those issues, consider equipping laptops with the appropriate notebook accessories to potentially save on costs further down the line.