>

Laptops / Notebooks
Featured Products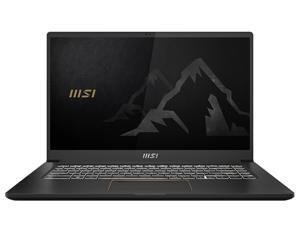 Free Shipping
Intel Core i7 11th Gen 1185G7 (3.00 GHz)
16 GB Memory 1 TB NVMe SSD
NVIDIA GeForce GTX 1650 Ti Max-Q
3840 x 2160
Windows 10 Pro 64-bit
Include RJ45 dongle
*The Windows 11 upgrade will be delivered to qualifying devices late 2021 into 2022. Timing varies by device. Certain features require additional hardware (see aka.ms/windows11-spec)

Free Shipping
Intel Core i5 3rd Gen 3320M (2.60 GHz)
4 GB Memory 250 GB HDD
1366 x 768
Windows 10 Home 64-Bit
DVD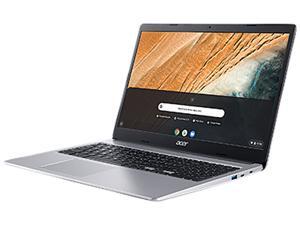 Intel Celeron N4000 (1.10 GHz)
4 GB LPDDR4 Memory 32 GB Flash
Intel UHD Graphics 600
1366 x 768
Chrome OS
Finding a Laptop that Fits Your Organization's Needs
Introduction
Purchasing laptop computers for your organization while keeping costs low can be a difficult process, but NeweggBusiness' buying tips will help you make a cost-effective decision. Focus on getting a laptop with the necessary specifications and features for your organization and avoid excess. By purchasing a laptop not laden with features your organization will not use, you can save your budget for other purposes.
Key Considerations
Here are some key points to help you decide what laptop best serves your organization.
Dimensions
If the laptop computer will be carried around and used out of the office often, then a compact profile and longer battery life may be high on your list of considerations. For desktop substitute purposes, put more priority on getting a laptop with a larger display and full-sized keyboard.
A larger display coupled with higher resolution will give you more screen space, usually at the cost of decreased battery life. Laptops with full-sized keyboards may include number pads on the right side similar to desktopkeyboards, which can be helpful for tasks involving data entry or calculations.
Performance
Internet browsing, e-mail, and administrative duties usually do not require a high performance laptop, while tasks such as high-resolution graphics rendering demand fast computers. Get a laptop computer with performance sufficient for the tasks it will be used for. If you are unsure what the computer will be used for in the future, consider getting one with slightly higher specifications than what you currently need.
Service
Some business laptop manufacturers offer enterprise-class service, which may include priority support and a warranty that is longer than many standard consumer warranties. If you expect the laptop to have a long service life in your organization, those two service options can be very beneficial.
Trusted Platform Module (TPM)
A TPM is a component found on some motherboards and is used to authenticate the computer, generate encryption keys, and store digital certificates. Each TPM also has a unique endorsement key that is embedded in the module during production.
Self-Encrypting Drive (SED)
A SED is a drive equipped with an onboard chip that encrypts and decrypts information as it is being used. After the user inputs an accepted password, the drive encrypts and decrypts all data without any further action from the user.
Avoid having your organization's data compromised by ensuring that it cannot be accessed even if the drive is lost or stolen.
Smart Card
Smart cards are plastic cards embedded with an integrated circuit and can hold personal information for electronic transactions. Some organizations issue smart cards for the purpose of authenticating an individual's identity for laptops and other electronic devices.
Mobile Broadband
Mobile broadband enables wireless internet access through cellular network towers, though a data plan with a wireless service provider is required. A laptop equipped with mobile broadband allows the user to remotely connect to your organization's VPN, check e-mail, browse the World Wide Web, and more from locations with sufficient cellular coverage.
Often, built-in mobile broadband support is limited to one provider, so you will need to choose a laptop that supports the provider you will use. Another method of using mobile broadband is through an external USB modem or ExpressCard compatible with your provider's network.
Kensington Security Slot
A Kensington security slot is part of an anti-theft solution that is used in conjunction with a lock and cable to prevent theft – a useful security feature for laptop computers used as display devices in public places.
Final Words
The features mentioned above serve useful purposes if they are needed by your organization and are within budget. While features such as mobile broadband and SED can be useful, they can drive up the cost of a laptop.
Determine the type, performance, features, and level of support your organization requires from the laptop manufacturer and focus on obtaining the key features you need.