>

Nintendo
Featured Products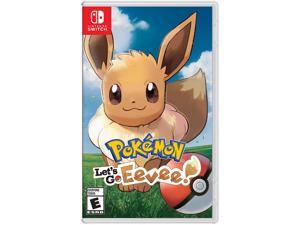 Free Shipping
Become a top Pokemon Trainer on an adventure with Eevee!
Encounter Pokemon in the Kanto region.
Play the entire game with a single Joy-Con controller or use the Poke Ball Plus accessory, which will light up, vibrate, and make sounds to bring your adventure to life.
Take your Pokemon for a stroll in your Poke Ball Plus.
Play a Pokemon adventure together cooperatively anytime, anywhere on one system by using another Joy-Con controller or Poke Ball Plus accessory (sold separately) to catch and battle alongside another player!
Use Poke Ball Plus to connect with the Pokemon GO* app on compatible smartphones to catch Kanto region Pokemon.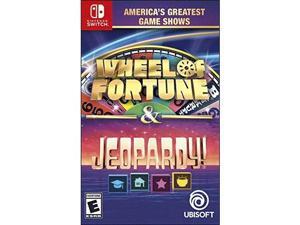 Free Shipping
OUT OF STOCK
Enjoy an authentic TV show experience with America's greatest game shows: wheel of Fortune & Jeopardy! play anytime, anywhere. Perfect for a family-friendly game night - or challenge yourself against players around the world online. Enjoy an Authentic TV show experience with america's greatest game shows: wheel of Fortune & Jeopardy! Wheel of Fortune: challenge yourself with thousands of unique word puzzles to unlock prizes, characters, and studio set items. Jeopardy!: choose your favorite categories, and test your reflexes and knowledge in the iconic game of "answers and questions." Get the whole family in on the action with family mode, with specially adapted family-friendly puzzles and clues.