>

Audio / Video Cables
Featured Products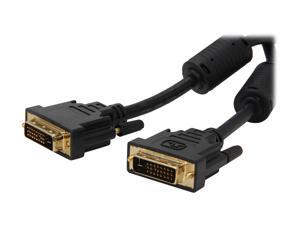 2 Male DVI-D Dual Link connectors. It connects DVI (Digital Video Interface) equipped computer to display, monitor, TV or projector with DVI-D Dual Link for video signal transmission
DVI is a future-proof display configuration at home, in the office or conference room with more bandwidth than Single Link DVI cord. Supports resolutions up to 3,840 x 2,400 including 2560x1600, 2560x1440, 1920x1200, and 1080p (Full HD)
Maximizes the data transmission by using Gold-plated connectors and high-purity copper conductors. Aluminum foil & braid shielding along with ferrite cores reduce EMI and cross talk interference to ensure a safe and stable transmission.
Supporting WQXGA 2560x1440 (1440p) @ 60 Hz, WUXGA (1,920 x 1,200) @ 120 Hz. It is an ideal cable for bandwidth-hungry gaming applications with Geforce GTX or AMD Radeon HD video cards.
Supporting Plug and Play, quick setup without restarting the PC.
HDCP compliance. Capable of transmitting signal of HDCP media contents.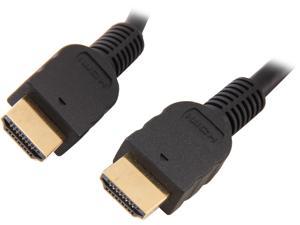 Free Shipping
HDMI cord supports high-resolution content
Connect numerous entertainment devices to your 4K and HDTV
Supports full 4K resolution and Ethernet connection
Gold-plated connectors resist corrosion
Male to male outputs connect TVs to satellite and cable boxes, gaming consoles and connected TV devices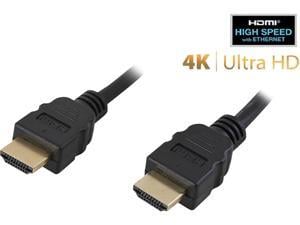 Black
2 Connector Number
HDMI