>

Input Devices
Featured Products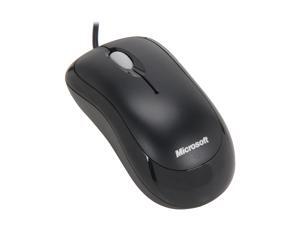 3 Buttons 1 x Wheel
USB Wired
Optical

Compatibility- Windows XP, Windows Vista, Windows 7 or Windows 8
Comfortable full-size keyboard and easy-to-carry sculpted mouse with snap-on wireless receiver
Go for months without changing batteries—up to 15 for keyboard and up to five for mouse* (* Keyboard and mouse battery life may vary based on user and computing conditions.)
One-touch hot keys let you instantly watch videos, play music and launch applications like email
Works with Windows-based PCs.Gives you a range of up to 10 m
The Wireless Combo MK320 comes with a K330 Keyboard and a M185 Mouse
Compatible with Windows XP, Windows Vista , Windows 7, Windows 8, Windows 10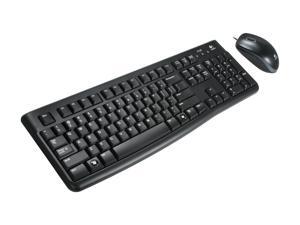 Durable and Reliable: This USB keyboard features a thin profile and curved space bar, spill-resistant design, durable keys that can withstand 10 million keystrokes and sturdy, adjustable tilt legs
Comfortable, Quiet Typing: You'll enjoy a comfortable and quiet typing experience thanks to the low-profile keys that barely make a sound and standard layout with full-size F-keys and number pad
Full-size Sculpted Mouse: The high-definition optical USB mouse puts comfort and control in your hands with smooth, accurate tracking and an ambidextrous shape that feels good hour after hour
Simple Set-Up: Simply plug the keyboard and mouse into the USB ports on your desktop, laptop, or netbook and you're ready to work; compatible with Windows 7, 8, 10 or later
Clear and Convenient: The bold, bright white and long-lasting characters make the keys on this PC or laptop keyboard easy to read and extra durable
How to Shop for Input Devices
Introduction
A computer input device such as a keyboard, mouse, and graphics tablet can have a huge impact on user experience and productivity. They need to be adequate for the tasks that they will be used to complete and also ergonomic, because they can be used for long periods of time every day. Below, NeweggBusiness has outlined some considerations to help you select top-notch computer input devices for your organization.
Mice
Purchasing a new mouse can be a very subjective process, as the ideal solution can vary from person to person. However, there are general considerations that hold true in most situations.
Dots Per Inch (DPI)
This refers to the resolution of the mouse, with higher DPI meaning more sensitivity. Some users may prefer higher DPI, but it can vary from person to person. High-DPI mice are usually marketed towards home consumers and tend to cost more than mice not marketed as high-DPI.
Size
The size of the mouse is largely a personal preference, but can affect portability. Smaller mice are more portable than larger ones, so professionals that use their laptops on business trips can benefit from smaller mice. Mice for desktops can be larger, as they usually will not be moved away from the workstation much.
Connectivity
Wired and wireless mice each have their own advantages and your purchasing decision will need to factor in the needs of the user as well as the computers that they will be used with.

Wired – The more cost-effective option of the two, wired mice are less portable since the wire can tangle while in transport. Most wired mice are USB though they usually do include PS/2 adapters. One disadvantage is that they are less portable and fit for travel than wireless mice.


Wireless – Wireless mice can be split into two camps, Bluetooth® mice and radio frequency (RF) mice. Bluetooth mice require the laptop or desktop to have Bluetooth functionality, which can be either built-in or added with a Bluetooth USB accessory. RF wireless mice all include USB receivers that specifically work with them. Whether you purchase a Bluetooth mouse or RF mouse, both are more portable than wired mice.
Keyboard
Like purchasing a mouse, purchasing a keyboard is a decision that is partially dependent on user preference. However, there are some general considerations that should be factored into your purchasing decision.
Ergonomics
If your organization's staff is requesting sick days because of repeated strain injuries (RSI), it could be because their keyboards are not ergonomic enough.
Connectivity
Wired USB keyboards are standard for desktops and laptops, but some users may prefer the extra portability of wireless keyboards. Wired keyboards also tend to cost less, which makes them more attractive from a budget standpoint.
Wired – Most new wired keyboards use USB connectors, but many also include PS/2 adapters for systems that don't have USB ports available. For the user, there is little difference between the two types and adapters can fix any compatibility issues.
Wireless – Using wireless keyboards can reduce cable clutter for desktop and laptop workstations, which may be beneficial for already crowded desks. Tablets can benefit from Bluetooth keyboards, as they allow a user to do word processing tasks much more easily.
Graphics Tablets
Graphics tablets are a type of input device that complement mice and are designed specifically for the needs of designers and artists. However, some users in non-design and artistic roles also prefer them over mice because graphics tablets can be more intuitive and ergonomic. Unless a workstation will be used for design or media purposes, a graphics tablet is usually not needed.
Final Words
Purchasing computer input devices for your organization is a non-trivial matter, but catering to every individual's personal preferences is impractical. You should factor in general considerations such as what type of workstation the input device will be used with and what tasks the workstation will be used to complete. Avoid purchasing a computer input device with extra features that may go unused to lower costs.