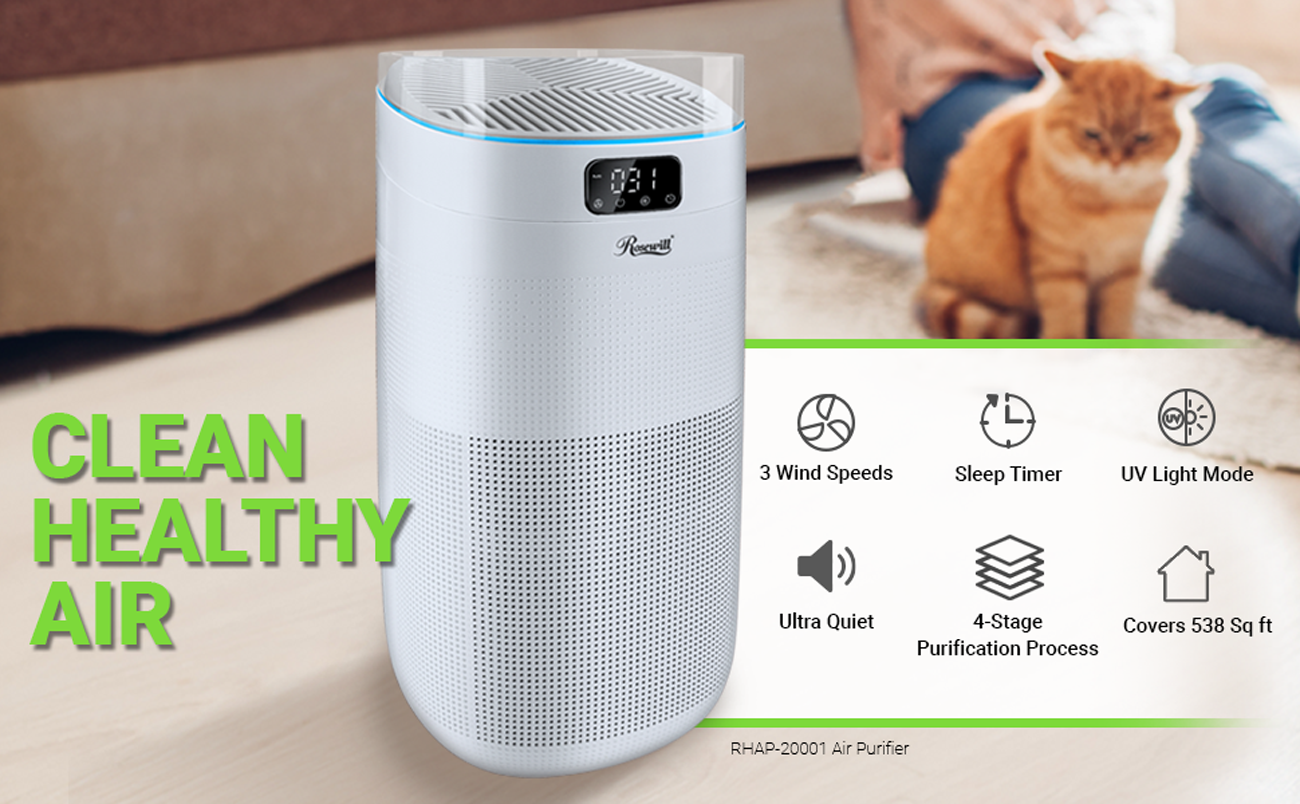 A Breath of Fresh Air
The RHAP-20001 offers practical benefits as well as an elegant and stylish design, making it an ideal fit for any room. It features a 4-stage purification system to provide clean air in large rooms up to 538 square feet. An intuitive front digital control panel allows you to customize various settings to your preference. A multi-color, subtle night light makes it easier to adjust settings even in the dark so you can avoid turning on lights and disturbing other people in the room.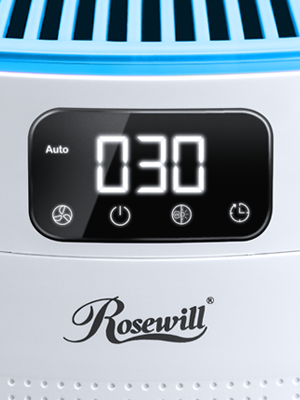 Intuitive Digital Control Panel
Control various settings with a single touch
The front digital control panel allows you to customize several settings to your preference. Alter windspeeds, sleep timer and UV Mode settings quickly and conveniently.
Wind Speed - Auto, High, Sleep
Sleep Timer - 2H, 4H, 8H
UV Mode - Toggle On/Off
Power - Power Device On/Off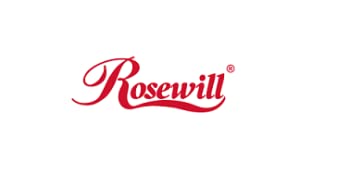 Rosewill Home Essentials
Our line of Home Essentials is meant to equip you with tools, gadgets, and appliances to make your everyday life easier and more efficient so you can spend more time focusing on the people and things you love.
Advanced 4-Stage Purification System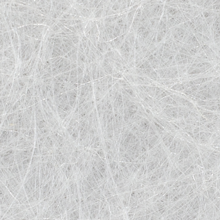 Pre-Filter Layer
Filters out larger materials such as hair, fur, and dust. This helps extend the HEPA filter's lifetime which means you buy less replacement filters.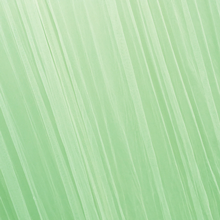 Antibacterial Coating
Contains organic metal salts and antibacterial agents to prevent mold, bacteria, and dust mites from developing.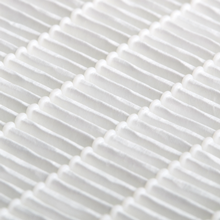 True HEPA Filter
A High Efficiency Particulate Air, also known as HEPA, can filter 99.7% of air particles as small as microns, including pollen.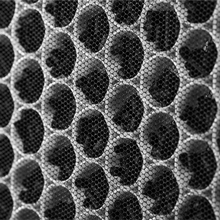 Activated Carbon
Removes orders and absorbs harmful substances like gas and smoke.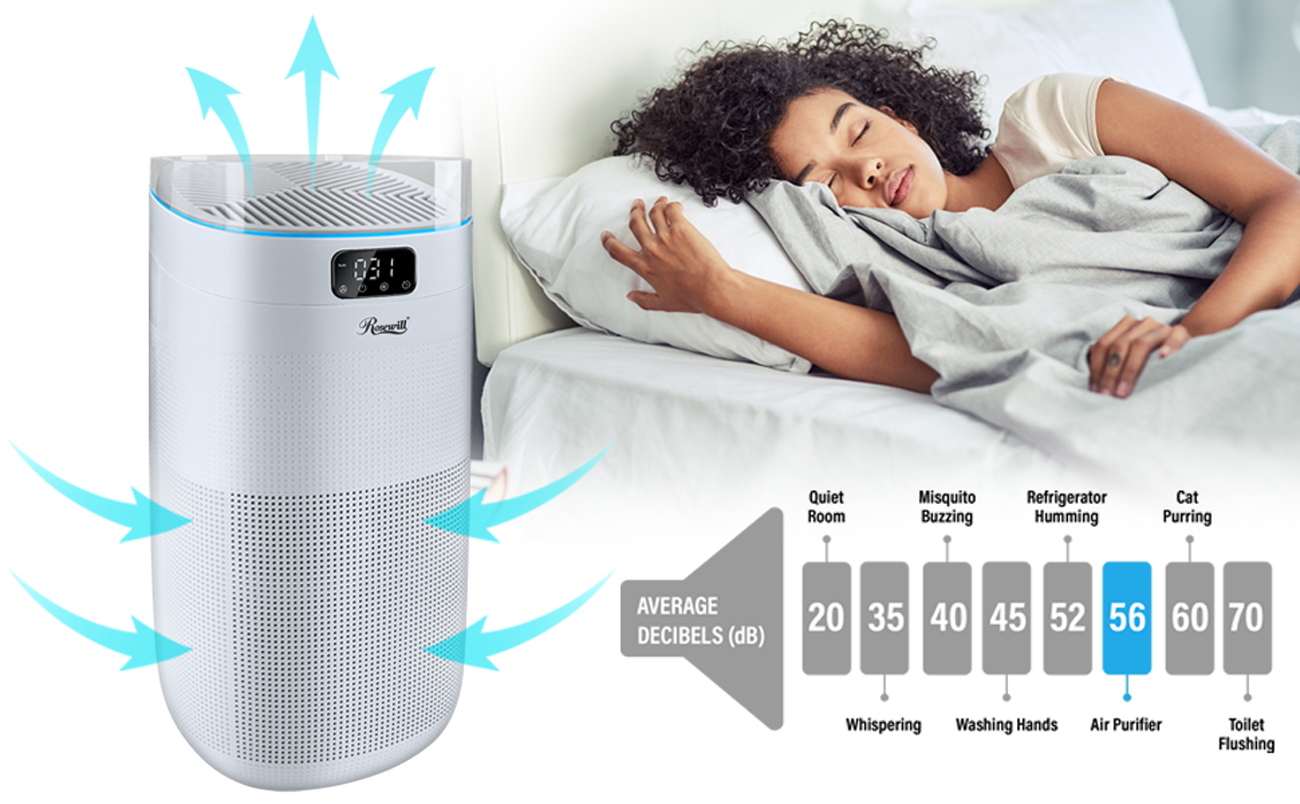 Remarkably Quiet
The RHAP-20001 works efficiently while creating minimal sound disturbance so you can keep it powered on even while you sleep!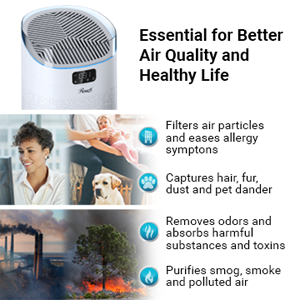 Perfect for the Home or Office
An ideal addition to any room in your home or office.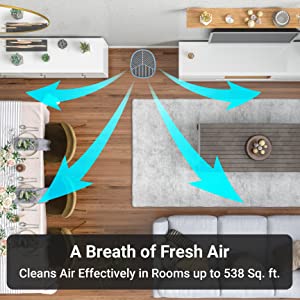 Works in Large Rooms
Cleans air effectively and efficiently in rooms up to 538 Sq. ft.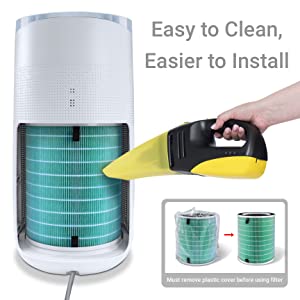 Easy to Clean and Maintain
Clean or replace filter in seconds.