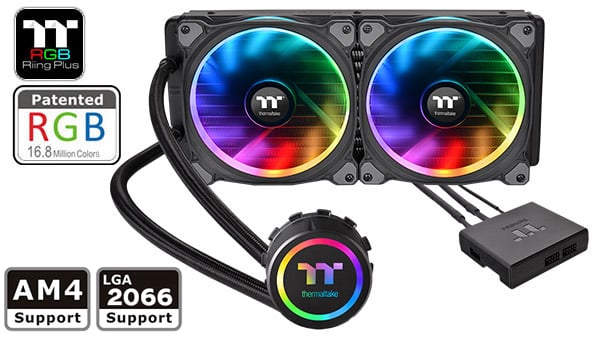 A cool, stylish addition to your gaming machine, the Thermaltake Floe Riing RGB 280 TT Premium Edition is the world's first 16.8 million colors liquid CPU cooler with two 140mm Riing Plus RGB fans and an LED waterblock.
This all-in-one water cooler has everything pre-assembled, facilitating easy installation and eliminating the hassle of filling coolant. Every component is meticulously manufactured, like high-performance waterblock and pump, durable sleeved tubing, large surface radiator and powerful yet quiet fans, to guarantee the best possible cooling performance, acoustics and protection for the CPU. Besides, the waterblock and the fans are fitted with multiple addressable LEDs that can be controlled by Riing Plus RGB Software. Functions within the software also allow users to monitor fan performance, track CPU temperature, and control and customize the 16.8 million LED lighting to create your colorful masterpiece.
It is compatible with all the common Intel/AMD platforms including AM4 and LGA 2066.
Intel LGA 2066/2011-3/2011/1366/1156/1155/1151/1150
AMD AM4/FM2/FM1/AM3+/AM3/AM2+/AM2

Tt LCS Certified
Tt LCS Certified is a Thermaltake exclusive certification applied only to products that pass the design and hardcore enthusiast standards that a true LCS chassis should hold to. The Tt LCS certification was created so that we at Thermaltake can indicate to all power users which chassis have been tested to be best compatible with extreme liquid cooling configurations, ensuring you get the best performance from the best features and fitment.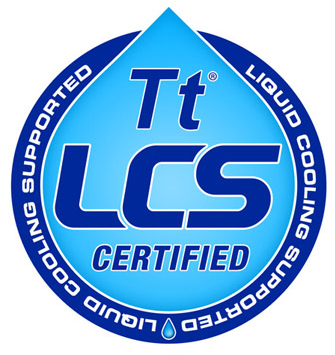 In-House Designed Riing Plus RGB TT Premium Edition Radiator Fan
A high-static pressure fan with an exclusive 16.8 million colors LED ring and 12 addressable LEDs, the Riing Plus RGB utilizes compression blades and hydraulic bearing, and can be controlled by the exclusive Riing Plus RGB Software and an exclusively designed mobile app.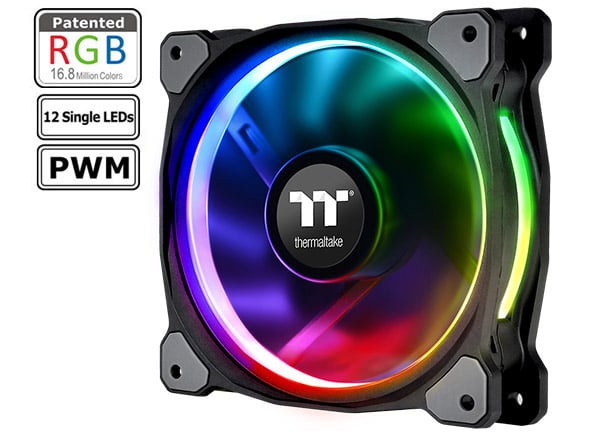 Exclusive LED Waterblock Design
Featuring 6 addressable LEDs, great light coverage, and uniform color and brightness, the built-in LED ring can paint your build with 16.8 million colors. The lighting effects can sync with the Riing Plus RGB fans.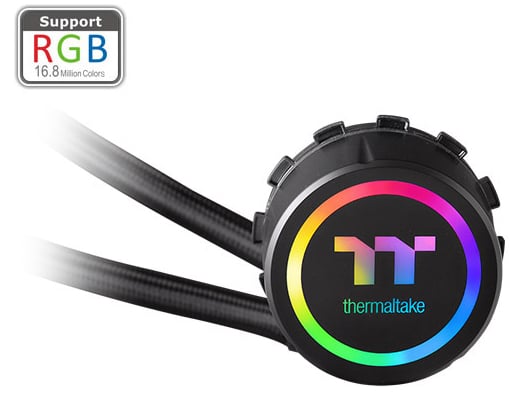 Digital Lighting Controller
The controller is designed with a DIP switch on the back. Hence, you can set a number for each controller easily. You can add up to 5 devices to one lighting controller and up to 16 controllers to the software. The controller and the coding guide are included in all packs.
* It is recommended to connect up to 3 controllers on one peripheral cable( Molex) only.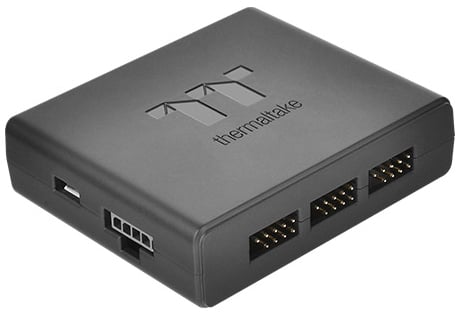 High Efficiency Radiator
Specially designed 280mm large surface radiator not only doubles the cooling surface, but also supports up to 4x140mm fans for additional heat dissipation.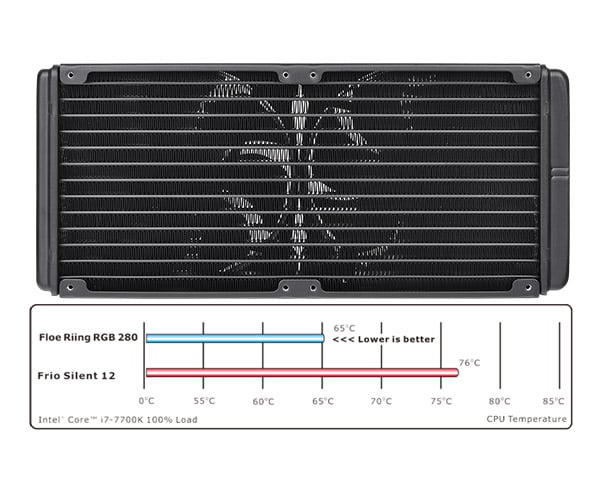 High Performance Waterblock and Durable Sleeved Cable
The high performance copper base plate accelerates heat conductivity. The pre-refilled coolant reduces any stress from liquid replenishment hassle. Additionally, the reinforced sleeved cable delivers the best durability and prevents the tubing from any damages.
High Reliability Pump
The high quality and reliable pump enables the maximum amount of water circulation, keeping the copper plate continuously cool. The low evaporation tube effectively decreases the loss of coolant; therefore no refill is either needed or required.
Simple Setup
Featuring superb cooling performance, the Floe Riing RGB Series provides an easy installation system and a totally maintenance-free operation, requiring only the minimum amount of space in the chassis.
Exclusive Riing Plus RGB Software & App
Monitor the fan performance, adjust the fan speeds, and customize the lighting effects for Thermaltake Plus RGB liquid cooling products with the exclusive Riing Plus RGB Software and an exclusively designed mobile app.
* Compatibilitiy: Requires Riing Plus RGB Software 1.0.5 or later.
Light Modes
Choose from multiple lighting modes, along with three "Color modes" (RGB, Single and Off) and four "Light Speeds" (Slow, Normal, Fast and Extreme), to match your rig and personal taste.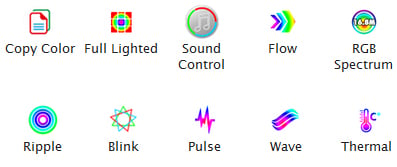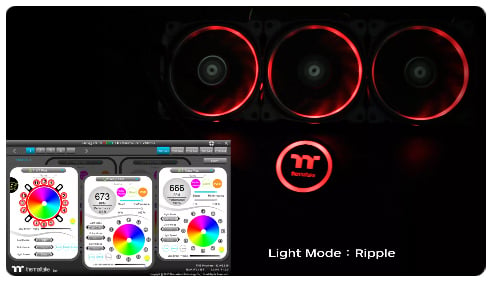 Profiles
Conveniently control all devices and customize the lights at the same time by setting up to five profiles for each controller. Each controller your system connected is displayed at the top left of the interface for you to quickly access. Within each profile, you can check which device is set to what operating mode and lighting effect. You can even "SAVE" and apply the settings to other controllers your system is running.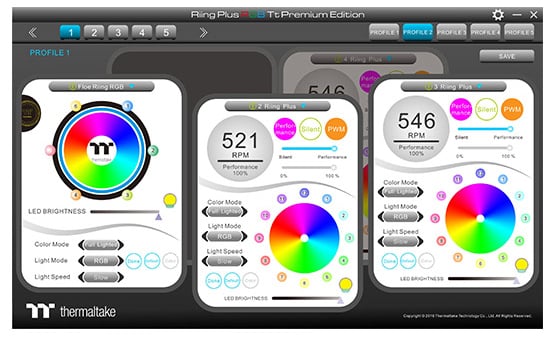 Fan Speeds
Simply drag the slider bar to adjust your fan speed RPM on a dedicated control panel. The software has also included a number of preset fan modes that allow you to set the fans to 'Silent Mode' where the RPM performs between a 500 – 1500 RPM range, or 'Performance Mode' which operates and dynamically adjusts all the way up to 1500 RPM. Besides running at the optimal RPM range, you can customize the speed by disabling PWM.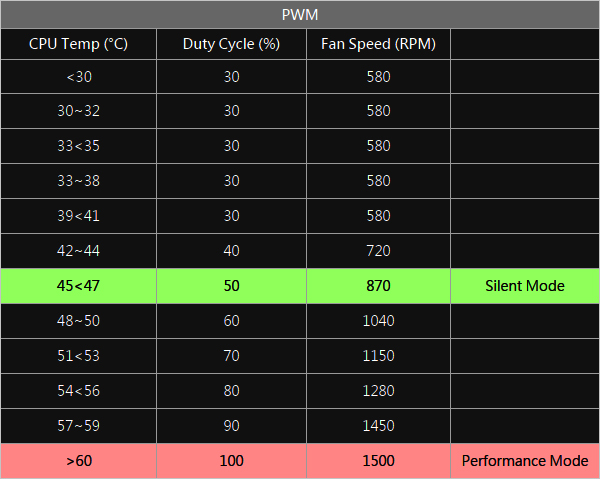 Fan Alert
The software offers real-time fan warning alerts when performance operating issues have emerged. The control panel of the failed fan will be greyed out, so you can quickly identify which fan is causing issues.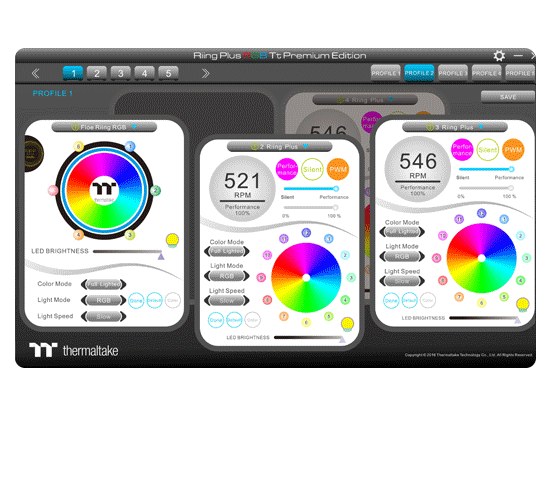 Color Palette
Immediately personalize your lighting with the recommended color palette. You can change colors and brightness for the LED light which features 16.8 million colors, or the built-in single LEDs where the lights can be adjusted individually. You also can let each LED display a specific color. Press "Color", enter the decimal color code, and then save it.