| | |
| --- | --- |
| Power supply | USB Type-C |
| Size | Approx. 4.9" x 7.9" x 3.1" |
| Box contents: | 1 x Humidifier, 1 x USB Type-C cable, 1 x Remote control |
| - | *power adapter not included |
| Tank | 200ml |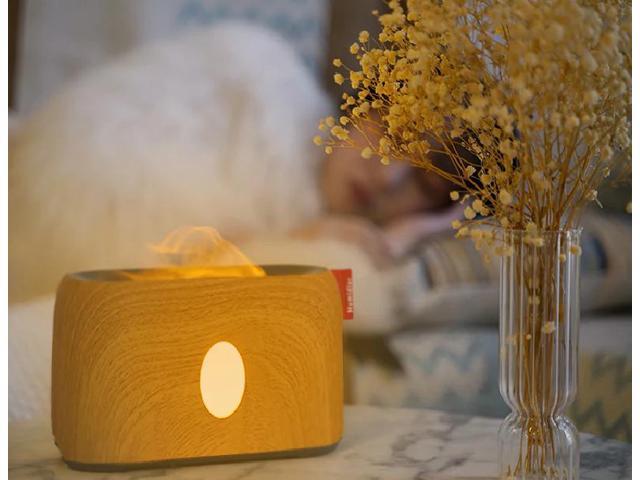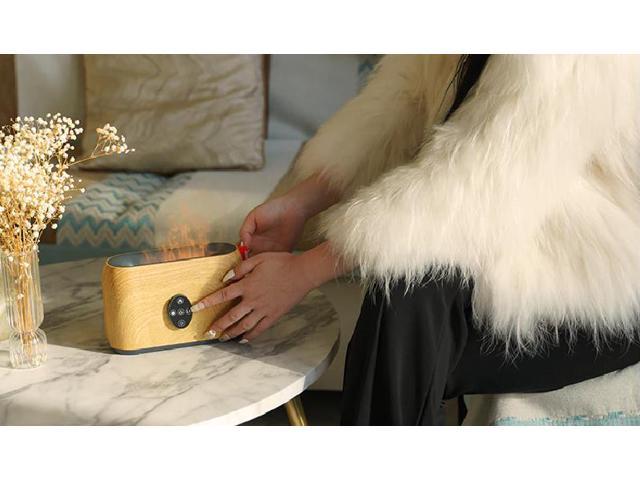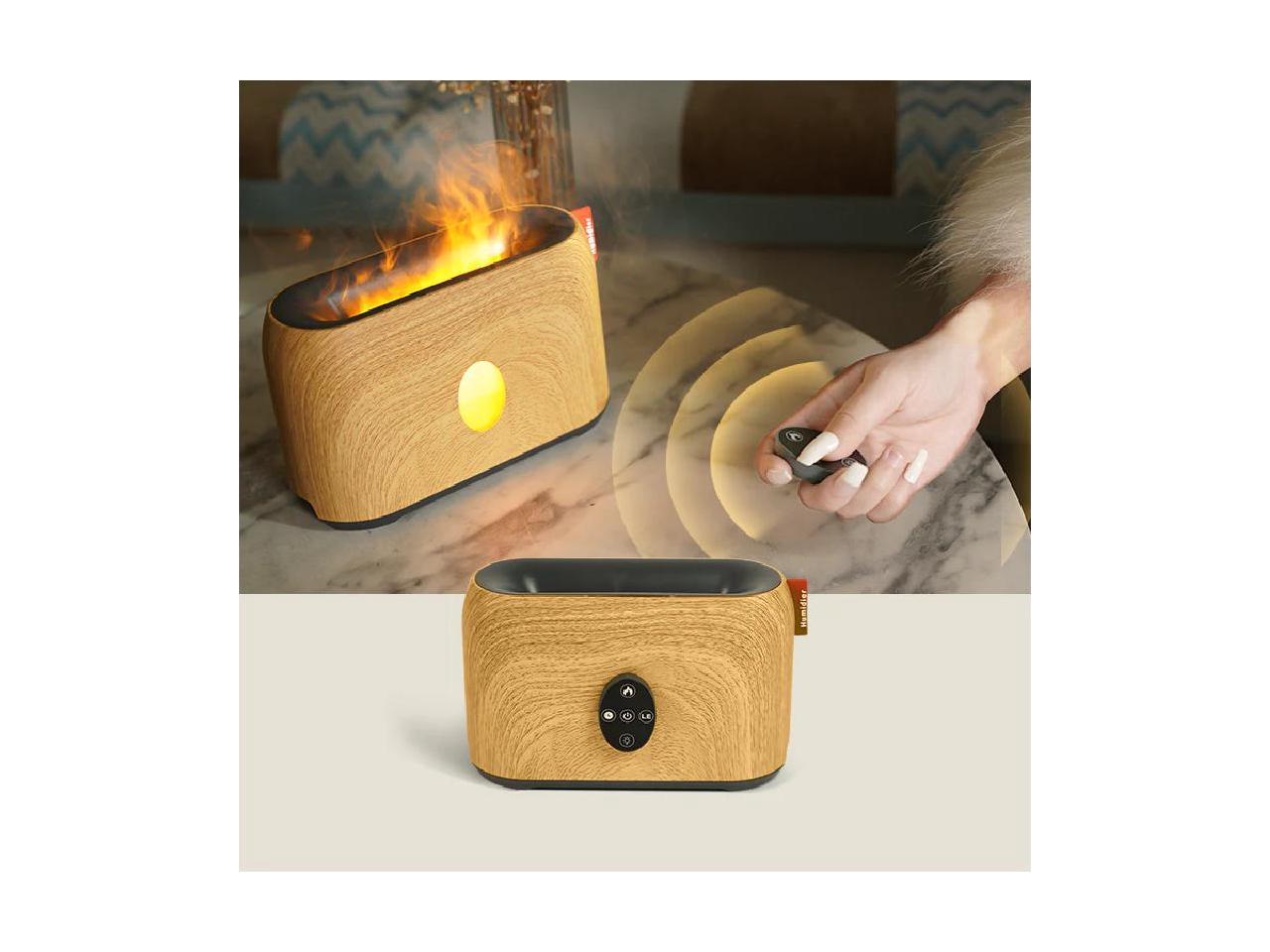 GeeFire is a very unique humidifier that makes you feel as if you are watching a bonfire in front of you.
The humidifier cleverly combines the vapor from the humidifier and the light from the LED lights to create flames that seem to be burning.
Take a break from your busy work schedule and refresh yourself with a cup of coffee while gazing at the GeeFire.
Even during the dry season, the fine steam will keep your skin well moisturized.
This is a luxurious moment to be free from the screens of smartphones and computers and just quietly watch the candles and the fire.
While an actual fire has warming and healing properties, safety concerns dictate the need for a full-scale fireplace at home.
GeeFire's "flame" is a light-directed flame, so it is safe and secure. You can easily create a room atmosphere as if you are having a bonfire. It is also ideal for interior decoration and gently illuminates the room while humidifying it.
Fill the GeeFire's built-in tank with approximately 200 ml of water and add a few drops of aroma oil to the tank.
Buy using the GeeFire as a mist aromatherapy device, you can enjoy the healing effects of the aroma mist at the same time as being soothed by the flame-like light. The GeeFire is compact and easy to carry. It can be placed in the bathroom, in the bedroom for sleeping, or in the office. The natural wood-grain design blends in well with your space. Easy-to-operate remote control that can be operated while lying on the sofa. The control part in the center of the main unit can be detached and used as a remote control. The remote control can also be used as a remote control. Even if you go to bed with the humidifier on, it will automatically turn off.
Please make sure that the AC adapter used in conjunction with the humidifier is rated for 5V/2A.
If the output voltage of the adapter is lower than this, the product may not function properly due to insufficient power.