>

3D Printing
Featured Products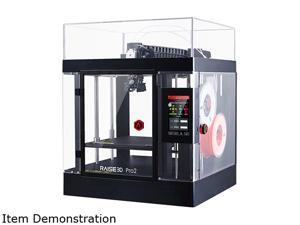 Single Extrusion Print: 12.00" x 12.00" x 11.80" (305.00 x 305.00 x 300.00 mm) Dual Extrusion Print: 12.00" x 12.00" x 11.80" (305.00 x 305.00 x 300.00 mm) Build Size Print Head Travel Speed: 30 - 150 mm/s
0.01 layer thickness Dual-head with electronic lifting system
7.00" Touch Screen (Screen Resolution: 1024 x 600)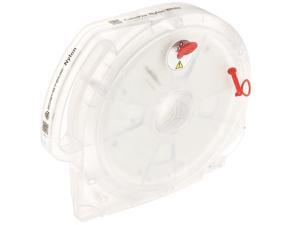 Single Extrusion Print: 12.00" x 12.00" x 23.80" (305.00 x 305.00 x 3605.00 mm) Dual Extrusion Print: 12.00" x 12.00" x 23.80" (305.00 x 305.00 x 605.00 mm) Build Size Print Head Travel Speed: 30 - 150 mm/s
0.01 layer thickness Dual-head with electronic lifting system
7.00" Touch Screen (Screen Resolution: 1024 x 600)
3D Printing Information
What is 3D printing?
3D printing is a manufacturing technology that allows you to print three dimensional objects. The 3D printing process differs from traditional machining techniques because it uses an additive process instead of cutting away material. When creating objects with a 3D printer, you'll be able to create prototypes or full-scale productions.
How does 3D printing work?
3D printers take virtual blueprints from CAD software as a guideline for printing. The machine then reads the design and lays down layers of liquid, powder, paper, or sheet material in a series of cross sections until the object is formed. Everything is added in a sequential layering process so you'll be able to see every step of the creation process.
What are today's 3D printing options?
Many companies are now developing affordable 3D printing solutions for domestic and personal use. Because 3D printing technology has become readily available, prices have dropped considerably since 3D printers were first introduced in 1984. A 3D printer that once cost $20,000 can cost you less than $1000 today.
Who is 3D printing for?
Although 3D printing technology is popular in the architecture, construction, industrial, automotive, aerospace, military, engineering, medical, fashion, education and art industries; it's rapidly gaining momentum among the hobbyist crowd. Domestic 3D printing has become an affordable solution for people looking to create practical applications on their own.
What can you make with a 3D Printer?
With a 3D printer, you can literally create anything you can draw. Some of the most common applications being used today for 3D printing are musical instruments, camera lenses, toys, models, phone cases, lamps, clocks, coffee cups, shoes, fabric, and clothing. Use your imagination and let the 3D printer do the work!
What software do you need for 3D printing?
Afinia's 3D printer's custom software accepts industry standard .STL files. Whether you're using AutoCAD, TurboCAD, 3ds Max, SketchUp, SolidWorks, Zbrush, or other modeling and drafting tools, Afinia's 3D printer will play nice with your existing setup.